Yes, you can.
Here's what happened: It was a normal Thursday. I was doing my once-a-week resistance workout in the backyard. Alyson was scurrying about, blogging on her soon-to-be-released gluten-free blog. And our camera was out.
"Hey, mind taking a few pics of me in the backyard? I could use a few more exercise shots."
"Sure!"
As this was completely unplanned, there was no time to prep.
No tanning beds, no water shedding, no crazy lighting, no crazy dieting, and no camera tricks or photoshopping. In fact, the night before I'd had a particularly indulgent dinner (along with a generous helping of homemade cookies for dessert and – a bit too much – red wine).
(Don't believe it was unplanned? Just look at how ridiculous those shorts are. Not photoshoot shorts…)
Here are a few of the shots.
And lest you forget, before I understood how my body worked (eating low-fat, reduced calorie, mostly vegetarian), I looked like this in my early 20's:
What's the point of showing you this?
I used to think I had terrible genetics, and that's why I was getting fat and sick despite running 30 miles a week and eating a super "healthy" diet. Now I know it's not about genetics, and you can't use them as an excuse. It's about your lifestyle.
You don't need to be miserable and starve yourself for weeks for a photoshoot. In fact, don't do that. That doesn't sound like fun at all.
Real food works. That you don't need to starve yourself, be miserable, or exercise all the time to look and feel great. That, if you understand the way YOUR body works, you can look great by living well. (To read about how I eat and train, check out my book, The Wild Diet.)
If you're interested in learning our approach to fat loss, muscle-building, and living well, check out the LeanBody 30-Day Fat Loss System and the LeanBody Community.
Eat real food, enjoy your life, and let us know if there's anything we can do to help you along. You can do it!
LEARN HOW TO DROP 20 POUNDS IN 40 DAYS WITH REAL FOOD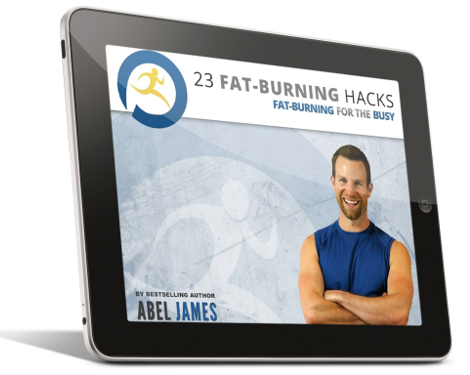 Discover how to drop fat with chocolate, bacon, and cheesecake. Plus: learn the 3 worst foods you should NEVER eat and the 7 best exercises for rapid fat loss. Click below to to claim your FREE gift ($17 value)!
INSTANT ACCESS