Whew – my heart is still racing!
If you tuned in to watch me on Thursday night starring on ABC's My Diet Is Better Than Yours, thanks for the support!
In case you missed it, Kurt and I won 1st place in 2 events straight out of the gate by dropping 21 pounds in 2 weeks with The Wild Diet. You can catch up on the show by watching it on Hulu or ABC Go.
In his first week eating Wild, my contestant, Kurt, won #1 in the weigh-in by losing 16 pounds in 7 days… while eating delicious foods like bacon cheeseburgers, chocolate, and even putting a hunk of grass-fed butter in his fresh-roasted coffee!!!
Not only that, Kurt dominated the competition and won #1 in the fitness challenge (designed by Kelly Ripa and Shakira's Trainer, Anna Kaiser). Bacon for the win!
The next few hours at Fat-Burning Headquarters got a little crazy…
The Wild Diet became the #1 Book in Paleo and #1 Best-selling Mover and Shaker on all of Amazon…
And then it literally sold out on Amazon (and in most bookstores)!!!
We also hit #1 on the iTunes health charts for the 5th year in a row!
I am humbled by the overwhelming positive response from long-time listeners, readers, and viewers. None of this would be possible without you and I sincerely appreciate you coming along for the ride!
"MY DIET IS BETTER THAN YOURS" RECAP
The first time I ever saw myself on TV, I was wearing a full-body bacon costume. If you caught the premiere of My Diet is Better Than Yours on ABC last week, you got to see some of my shenanigans firsthand.
Here's the premise of the show: 5 contestants pair up with five different wellness experts, all with vastly different approaches to weight-loss and wellness. Vegan, Paleo, Severe Portion Control, we've got it all.
The goal: To lose the highest percentage of body weight and complete a half-marathon.
The prize: $50,000
The twist: They can fire their trainer if they don't like their results.
While the show is a weight loss competition, the main focus of this show is to help regular people be healthy for a lifetime. There's no sleep-away boot-camp with 6-10 hours a day of workout out on caffeine pills (like The Biggest Loser). There's no personal chef cooking up special meals. This is just ordinary people in their own homes, working their jobs, living their lives, following a nutrition and fitness plan that works (or maybe, doesn't work) for them. That's what makes this show different than just about anything I've seen.
That's one of the reasons I chose to be a part of this show (despite the obvious risks of being cast as a character on Reality TV).
Taj and Jovanka Ciares: Jovanka's Smackdown plan is chock full of super-greens, starting Taj out with a green smoothie cleanse and then working up to a completely vegan diet. The goal was to reduce inflammation and drop the pounds with tons of veggies.
Jeff and Jay Cardiello: Jay's "No Diet Plan" focuses on the root cause of the weight gain, rather than on food alone being the culprit. He has some pretty wacky tactics (that also make some sense), including switching to blue plates to reduce appetite and purple bed sheets to help Jeff a better night's sleep.
Things got real when Jay had Jeff write his own obituary. #MyDietIsBetterThanYours
Click To Tweet
La'Tasha and Carolyn Barnes: Carolyn had La'Tasha squatting as she picked out produce at the grocery store—all part of Carolyn's cLean Momma Workout. While she was doing pushups on the stairs and working out while she played with her son, she was left a bit confused about what to eat and how to get in more exercise.
Jasmin and Dawn Jackson Blatner: Jasmin needed to break her cycle when it came to food, so Dawn's Superfood Swap let Jasmin eat her favorites—but made with superfoods, like Mac n Cheese with cauliflower blended in. She did great with the plan the first week, and even got to eat a piece of cheesecake out at a restaurant. Strict portion control and lots of cardio exercise is a part of The Superfood Swap Plan.
Kurt and Abel: Of course, I used The Wild Diet principles of getting back to your roots, eating real delicious foods like grass-fed bacon burgers—along with the Wild 7 Workout—to help Kurt realize that he can shed fat while having a lot of fun on The Wild Diet. And since he's the oldest in the group at age 47, I started him with some healing bone broth to help heal his gut, reduce inflammation, and load up on nutrients. Since Kurt has a history of surgeries and injuries after breaking his neck in a car accident, Kurt is exercising far less than the other contestants.
RECAP OF EPISODE 1
That first week was a whirlwind. I went to Kurt's house and pulled out my survival pack of snacks, which included eggs in bone broth fat, a soap dish full of grass-fed butter (for Fatty Coffee), buffalo chicken, bacon, and even dark chocolate.
I taught him how to make green smoothies, wrap his burgers in lettuce (skipping the bun), how to blend butter into his coffee, and then we hit the park where I dressed in a full bacon costume and ran a 7-Minute high intensity interval workout right alongside him.
Kurt was eating like a rockstar and he loved the food—freshly roasted coffee with butter blended in (Fatty Coffee), big luscious salads, steak, bacon, eggs, and chocolate. I mean, who wouldn't love this food?
SPOILER ALERT: Kurt lost 16 pounds in Week 1 to finish in first place with The Wild Diet! His blood pressure also dropped from 150/90 to 108/78!
I'm so freaking proud of Kurt. He was in a car accident 9 years ago, and after that he gained 100 pounds in a year. At age 47, he's the oldest contestant on the show and he is proving every day that you can lose weight over 40!
After a few too many bacon jokes, Kurt and I will be friends for a lifetime.
When you bond over coffee, bacon, and chocolate, you're friends for life. #MyDietIsBetterThanYours
Click To Tweet
Meanwhile, Taj went on a green smoothie cleanse on the Smackdown. She's a teacher, so she even started blending up enough smoothies in the morning to take to work with her. Even though her partner was not on board with going vegan, Taj decided to give the 7-day liquid diet a shot.
Jeff got blue plates from Jay, and Jay made him write his own obituary in a powerfully emotional moment. Since Jeff works an insane amount of hours (like 80 – 105 hours a week), Jay's approach was to teach him new healthy habits.
Dawn helped Jasmin work superfoods into her favorite dishes… and to stop hiding in the pantry eating sweets. Even Jasmin's daughter loved the cauliflower Mac n' Cheese! Ultimately, Jasmin ate a small piece of cake out at a restaurant, but not bring sweets into the house.
Carolyn showed La'Tasha how to squeeze exercise into her everyday life—like doing pushups on the stairs, squats while choosing Brussels sprouts, and lunges behind the grocery cart. La'Tasha is a busy mom and news reporter, so she hopes this plan will help her stay on track for the long haul.
Here are the final results at weigh-in:
| | | | | |
| --- | --- | --- | --- | --- |
| Contestant | Starting Weight | Week 1 Weight | Total Pounds Lost | Total % Body Weight Lost |
| Kurt (The Wild Diet) | 352 | 336 | -16 lb | 4.55% |
| Jasmin (Superfood Swap) | 200 | 191 | -9 lb | 4.5% |
| Taj (Wellness Smackdown) | 213 | 207 | -6 lb | 2.82% |
| Jeff (No Diet) | 359 | 349 | -10 lb | 2.79% |
| La'Tasha (cLean Momma Plan) | 243 | 237 | -6 lb | 2.47% |
WEEK 1 WEIGH-IN
When Kurt stepped on that scale, I wasn't really nervous. I knew Kurt had worked hard and I knew what The Wild Diet could do. When the board showed Kurt lost 16 pounds and earned first place, I was pumped!
Every one of the contestants should feel awesome about the hard work they put in this first week. Change can be hard, but these people are going for it.
RECAP OF EPISODE 2
In week 2, Shaun T and the experts were joined by celebrity trainer Anna Kaiser, creator of AKT InMotion Workout. Anna helped create this insane challenge that had us all thinking about how much sugar the average American consumes in a lifetime.
300 pounds of high fructose corn syrup, 150 pounds of refined white sugar, and 200 liters of soda had to be hauled in buckets and shovels and pushed in wheelbarrows to get it all thirty yards across a field into the toxic waste bins.
Sugar was flying everywhere. The sickly sweet stench of corn syrup and soda clung to the air. Everybody's sweating and moving and then—BAM—Jasmin wipes out. She flipped over her wheelbarrow and cut her shin. It looked pretty gnarly at the time, but she was able to walk off to the medical tent and get a butterfly bandage. But Jasmin was out of the challenge.
Meanwhile, Kurt finished #1 with a decisive victory for Team Wild Diet! He burned 414 calories in the process, bringing him that much closer to his goal of losing fat and running that half-marathon!
In week two, I teach Kurt how to roast green coffee beans at home. He's getting the hang of cooking and eating real food, and so far he's loving it. He's getting a daily cup of bone broth, an incredibly potent health food to heal your gut and nourish the body—especially as you get older. His seven minute workouts fit his busy lifestyle and are doing wonders for all his numbers. This is all fantastic!
In the other households—Jay pitches a tent in Jeff's yard to watch Jeff's unhealthy habits up close and personal. Dawn sets up a food-free fun party for Jasmin and her daughter to show her that you can celebrate without sweets. Taj thinks the vegan alfredo pasta is delicious… and faces off with a vegan cookie (#cookiegate). Carolyn tells La'Tasha's family to stop enabling her, while La'Tasha wonders what exactly she should be eating to lose weight.
Here's the final weigh-in results for Week 2:
| | | | | |
| --- | --- | --- | --- | --- |
| Contestant | Starting Weight | Week 1 Weight | Total Pounds Lost | Total % Body Weight Lost |
| Jasmin (Superfood Swap) | 200 | 188 | -12 lb | 6% |
| KURT (The Wild Diet) | 352 | 331 | -21 lb | 5.97% |
| Jeff (No Diet) | 359 | 342 | -17 lb | 4.74% |
| La'Tasha (cLean Momma Plan) | 243 | 234 | -9 lb | 3.7% |
| Taj (Wellness Smackdown) | 213 | 207 | -6 lb | 2.82% |
WEEK 2 WEIGH-IN
Kurt lost an incredible 21 pounds in 2 weeks with The Wild Diet!
At the start of week 2, Jeff learned his blood glucose was in the pre-diabetic range. By this weigh-in, his blood glucose dropped 31 points down to normal range. Jasmin's progress was stunted by her injury during the challenge, but her attitude remained positive and the scale kept moving in the right direction.
La'Tasha gained 1 ½ inches around her waist, but still lost three pounds on the cLean Mama plan and wants to make lasting changes for her health. And Taj, well, tune in next week to see if she picks a new trainer or sticks with Jovanka's vegan Smackdown!
I can't wait for next week's challenge. Kurt is such an inspiration—that man is on fire!
Click To Tweet
LEARN HOW TO DROP 20 POUNDS IN 40 DAYS WITH REAL FOOD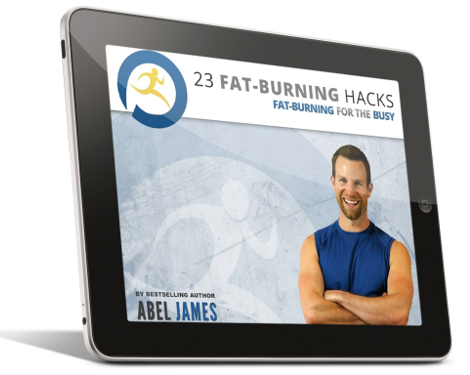 Discover how to drop fat with chocolate, bacon, and cheesecake. Plus: learn the 3 worst foods you should NEVER eat and the 7 best exercises for rapid fat loss. Click below to to claim your FREE gift ($17 value)!
INSTANT ACCESS
CAN THE WILD DIET HELP YOU DROP STUBBORN FAT, TOO?
So here's the bad news. If you want the hard copy of The Wild Diet, you'll have to wait since it's sold-out on Amazon and in most bookstores.
But if you're ready to start upgrading your health with The Wild Diet and you don't want to wait, here's some good news.
To celebrate our #1 win in the first week, we're doing something special.
I just slashed the price of the digital version of The Wild Diet 30-Day Fat Loss System in half so you can get started instantly. Eat real food, upgrade your health, and get in the best shape of your life.
Kurt has lost 21 pounds in the first 2 weeks on The Wild Diet. His blood pressure has dropped into the healthy range, and he's off expensive prescription medications.
WHAT WILL THE WILD DIET DO FOR YOU?
There's only one way to find out.
To celebrate our win in the first week, I've dropped the price of The Wild Diet online program in half to just $27.
Don't wait. You can get everything you need to get results right now.
Get The Wild Diet Fat Loss System for 50% off…
Can't wait to finally drop stubborn fat and take your health back? Even though The Wild Diet is sold-out on Amazon, you can get instant digital access to our Fat Loss System.
And you can get it right now for 50% off to celebrate our huge win this week.
Click here to claim your discount and get started today
Catch Episode 3 of My Diet is Better Than Yours is this Thursday (1/14) at 9:00PM Eastern / 8:00PM Central on ABC. Comment below to let us know what you think will happen next week!