Today we're here with George Bryant, marine, skydiver, photographer, and the man behind Civilized Caveman Cooking Creations. Aside from being an extremely talented cook and photographer, George has a truly inspiring story; he shed nearly 100 pounds from his frame… from pudgy to completely ripped.
When recruiters said he was "too fat" to be a marine, he dropped 70 pounds. After he spent a year in a wheelchair and was told he'd have trouble walking, he became a triathlete and kettlebell machine. Although he started with next to no experience in the kitchen, he now is one of the most popular and well-known cooks in paleo, the Civilized Caveman.
No kidding, for all of his beautiful photography, delicious recipes, and general artsy-fartsiness, you wouldn't want to mess with this guy. Right?
We had an awesome little chat. We talk about:
George's secret to losing nearly 100 pounds, getting ripped, and finding his elusive six-pack (and it's not what you think)
How George became a social media madman with a cult-like following (his website now has more than 23,000 fans on Facebook)
How to eat paleo on chow hall food in Afghanistan
How overtraining nearly caused George's legs to explode (literally)
What it's like to eat a camel and a crocodile
Why paleo is completely different from one person to the next (and that's a good thing)
Advice for paleos just getting started in the kitchen
Why eating real food is cheaper than eating the standard American diet
Why George's logo is an old man despite the fact that he's ripped and in his 20's
Cool. Here's the show.

[audio:https://traffic.libsyn.com/fatburningman/19FBMGeorgeBryant.mp3|titles=Interview with George Bryant, Civilized Caveman Cooking Creations](download link)
LEARN HOW TO DROP 20 POUNDS IN 40 DAYS WITH REAL FOOD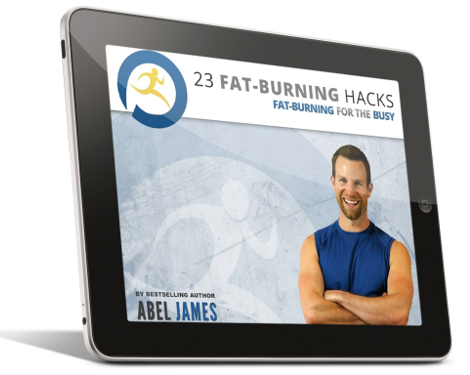 Discover how to drop fat with chocolate, bacon, and cheesecake. Plus: learn the 3 worst foods you should NEVER eat and the 7 best exercises for rapid fat loss. Click below to to claim your FREE gift ($17 value)!
INSTANT ACCESS
Podcast: Play in new window | Download
Subscribe: Apple Podcasts | Google Podcasts | Spotify | Android | Pandora | Stitcher | TuneIn | Deezer