Today's episode is with the always amazing Jimmy Moore, and we chat about his brand-spankin' new book "Cholesterol Clarity: What the HDL is Wrong With My Numbers?" Congrats Jimmy – this book is one of a kind and finally sets the record straight on what has become an impossibly confusing subject!
So if you're shaking in your boots because of a higher-than normal cholesterol count, you definitely need to take a listen to this show and check out Jimmy's book. You might be happy to hear what the good doctors say. 🙂
As you may have heard on the blog, last week I celebrated my birthday and, bar-none, it's been the best year of my life.
After working as a desk-jockey and struggling with my own health for years – putting on fat, looking at my puffy moon-shaped face in the mirror, and living with a broken thyroid – I decided I needed to find a solution.
My doctor's advice, "eat less and exercise more… and take these drugs, too" clearly wasn't working despite starving myself and running 30+ miles a week.
When I stuck my nose in the research and experimented on myself like a lab rat to regain my health, I found that the secret to getting the body of your dreams is actually relatively straightforward, but there's so much misinformation, propaganda, and nonsense out there that it's next to impossible for most people to find the truth.
I started my blog and podcast to help as many people as possible get lean, strong, and healthy by eating delicious food, having fun, and living well.
And in between my last birthday and this one, the podcast hit #1 in health across the world with millions of listens, several of our books have become bestsellers, and with my great friend, George Bryant, our new App hit top 10 in the entire Apple store!
None of this would have been possible without you. Thanks to your support in the past year, this has become my full-time job, and I think it's the best job in the world. It's our goal to change millions of lives, and we're well on our way. THANK YOU!
If there's one thing I can ask of you for my birthday, it's that you tell one person about this information. Spread the message that being healthy and being miserable are not at all the same thing. Our goal is to help change and improve the world, and we would so appreciate you being a part of that. Just go ahead and click share on the sidebar or forward this blog to someone you care about. Cheers!
LEARN HOW TO DROP 20 POUNDS IN 40 DAYS WITH REAL FOOD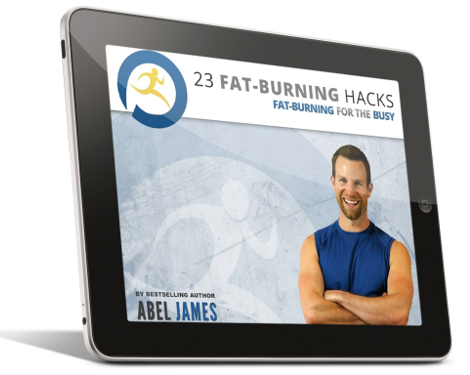 Discover how to drop fat with chocolate, bacon, and cheesecake. Plus: learn the 3 worst foods you should NEVER eat and the 7 best exercises for rapid fat loss. Click below to to claim your FREE gift ($17 value)!
INSTANT ACCESS
Alright, now on to the show. Today we talk with Jimmy about:
Why and how we've all been duped about cholesterol
What real doctors who are worth their salt say about measuring heart health
Where the silly diet/heart hypothesis came from in the first place
And the most important biomarker to measure if you want to avoid heart disease (it's not cholesterol!)
Here's the show.