We're 6 weeks in to ABC's My Diet Is Better Than Yours, and The Wild Diet is dominating the competition.
Kurt has lost a total of 50 pounds in 6 weeks, is off all of his prescription medications, and has dropped significantly more body fat than any other contestant! We're in first place, baby.
Not only that, but Kurt is eating some truly delicious food (and even hard apple cider)! And he's proving that you can stick to the plan even when eating out and enjoying life's simple pleasures.
Even though Kurt has been coping with several stressful events in his personal and work life the past few weeks, he's lost a pound a day. And he eats at a steakhouse, a BBQ joint, and even a taco truck! Kurt even has the honor of officiating his son's wedding (and enjoyed a few donut holes as a treat).
So does The Wild Diet work in the real world?
While the other contestants worked out twice a day or jogged endlessly, Kurt spent very little time working out this week and still dropped a pound a day!
That's the power of The Wild Diet in the real world. When you focus on eating nutrient-dense foods higher in fat and fiber and lower in carbs, your body starts burning body fat like nobody's business. Even if you're not working out that much.
And, crucially, The Wild Diet nutrition protocol also selectively burns body fat with limited hunger while retaining lean muscle. Kurt is transforming into a Fat-Burning Man. 🙂
With #TheWildDiet, shedding fat is about eating the highest quality food. @fatburnman
Click To Tweet
If you want to start shedding stubborn belly fat, grab your copy of The Wild Diet Paperback today! (And pick one up for a friend, because friends help friends shed fat.)
WEEK 5 "MY DIET" RECAP – THE DREADED 5K
This week's challenge was designed by celebrity trainer Anna Kaiser to prep the competitors for the half marathon—it's a 5K run.
Kurt takes off like a racehorse, putting The Wild Diet in the lead right out of the gate! We've been limiting Kurt's cardio due to Kurt's knee and spine injuries, but being 50 pounds lighter makes him quite a bit lighter on his feet. He's ten years older than the rest of the contestants, but Grandpa is cruising ahead.
"I'm here to prove that age is just a number. I know I can do this." Kurt says.
Jeff is nauseous and dizzy. He's been sick as a dog on Jay's No Diet Plan. Shaun T takes Jeff to the medic to get him checked out.
Surprising nobody, La'Tasha dropped Carolyn's cLean Mama plan last week. Today, she's introduced to Rob Sulaver's Nutrient Timing Plan.
During the race, Taj pulls attitude on Jennifer. In a heated conversation with Shaun T, she gives up and just walks off the track. Jennifer is clearly frustrated.
In the 5K, Grandpa Kurt holds the lead for most of the race, and finishes strong in second place to Jasmin, who has been running often to burn more calories. (But is she burning off fat or sacrificing muscle? We'll see!)
"This race just proves The Wild Diet is the best. I'm eating cheeseburgers, losing weight, and I feel great!" says Kurt.
HOW TO GET THE BEST QUALITY WILD FOOD
The Wild Diet is all about eating the highest quality foods you can find and afford. Sometimes wild fish might cost more than farm-raised-frankenfish, but wild-caught seafood is worth it. I take Kurt to the market to grab Wild seafood and sweet potatoes for a carb-refeed.
After loading up on Wild scallops (that we'll later wrap in bacon), we grab a few sweet potatoes. Kurt's been low sugar, low carb, low starch for a month now. But with the half marathon coming up, he'll need to get some slow-release carbs to help fuel his run. (Kurt is "training low and racing high" when it comes to carbs). Sweet potatoes are a great choice—boiled, not baked.
My Fatty Coffee makes a cameo in this scene. Yum!
Many people don't realize that baking or frying a sweet potato gives it a high glycemic index (GI), which can spike your blood sugar quickly. As always, you want to cook low and slow. But when you boil the sweet potato, you cut the GI in half, giving you a slow-release of energy—perfect for fueling the race.
Kurt has been following #TheWildDiet for 6 weeks, and he's down 50 pounds! @kurtmorgan8
Click To Tweet
When you go from low-carb to feeding with healthy carbs for a race, that sweet potato is like rocket fuel!
Meanwhile, La'Tasha seems confident with Rob and his Nutrient Timing Plan. She admits that she second-guessed Carolyn's cLean Momma plan and was exhausted by the 24-hour taskercising.
When Taj is late for her workout, Jennifer knows her head isn't in it. When she shows up, Taj explains that she's divorcing her wife. In an emotional moment, Taj admits she didn't want to invite the world in on her life-changing decisions, but she uses the experience to reach down and find her inner strength.
Jasmin and her husband have a date night. He's been supportive of her journey, and they try on their wedding rings together. It's pretty adorable.
Jeff finds Jay outside making smoothies in front of the tent in his yard. Instead of leafy green veggies, Jay loads the smoothie with banana, peach and blueberries. (This can be problematic for fat loss since 1 medium banana has about 14 grams of sugar, 1 peach has about 13 grams of sugar, and 1 cup of blueberries has about 15 grams of sugar.) Could that explain some of Jeff's problems with blood sugar and inconsistent fat loss?
WEEK 5 WEIGH-IN – KURT WINS AGAIN!
Before the weigh-in, Kurt doesn't feel like he's lost much weight. While Jasmin, Jeff, Latasha and Taj have been ramping up their workouts, Kurt's spine and knee injuries limit the amount of physical activity he's able to do. Will it show at weigh-in? Let's take a look…
| | | | | | |
| --- | --- | --- | --- | --- | --- |
| Contestant | Starting Weight | Week 5 Weight | Pounds Lost Week 5 | Total Pounds Lost | Total % Body Weight Lost |
| Kurt (The Wild Diet) | 352 | 308 | -7 lb | -44 lb | 12.5% |
| Jasmin (Superfood Swap) | 200 | 176 | -6 lb | -24 lb | 12% |
| Jeff (No Diet) | 359 | 327 | -6 lb | -32 lb | 8.91% |
| Taj (Strong, Safe, Sexy) | 213 | 198 | -2 lb | -15 lb | 7.04% |
| La'Tasha (Nutrient Timing Plan) | 243 | 227 | -5 lb | -16 lb | 6.58% |
Kurt is shocked! He's been working out less than everyone else, but still lost the most weight with another 7 pounds in a week. When he looks up at the leaderboard, he was grinning like the crazy Grandpa we all know and love.
"That number tells me I can do anything." Kurt says.
WEEK 6 RECAP – FIGHT FOR YOUR LIFE
Taj is thrilled to see punching bags in the week 6 challenge. She's been training in martial arts on the Strong, Safe, and Sexy plan and looks ready to let loose.
Looking back at her day 1 photo, La'Tasha drops one of the best lines of the show: "I am too cute to be that fat."
"I am too cute to be that fat." @LatashaGivens1
Click To Tweet
This boxing challenge is designed to raise the contestants' heart rate. It consists of 30 seconds of jump rope, one minute of jacks and high kicks, 2 minutes of sparring and ducking, 3 minutes of shuffles and hooks, 4 minutes of fast feet and punches, and plank to failure.
Jeff tells everyone else to put their gloves away, talking trash as usual. Jasmin wants to prove that she's not just a sweet girl. Kurt's lost 44 pounds in 5 weeks, and he's ready for beast mode…
Kurt is wailing on the punching bag and giving this challenge his all.
Finally, Kurt drops his plank, landing solid in 3rd place, and Jasmin holds the longest plank.
Fun fact, the first day of the competition, Jasmin held a plank for almost 4 minutes! She started the competition in the best shape of any contestant by far. She loves to lift weights, but has traded that for jogging to get ready for the half marathon. Kurt and Jay were in the worst shape and both hit max heart rate during 60 seconds of jumping jacks.
Unsurprisingly, Jeff throws a tantrum and shatters his picture with a nasty right hook.
WEEK 6 "MY DIET" RECAP
Taj takes kale chips to her classroom, but the kids don't seem to enjoy them as much as she does. She meets Jennifer at a bar and has cookiegate flashbacks, only this time, it's Tequila. Jennifer gives her tips on how to drink responsibly.
La'Tasha is confronted with her cheese addiction (she was eating 10 ounces a day!). Rob takes her to a crossfit gym to show her what intense training looks like.
Jasmin struggles with letting go of her "big girl" clothes, but Dawn insists that it's a necessary step to believing in the plan for a lifetime.
In one of the more ridiculous moments, Jay times Jeff grocery shopping with a stopwatch, hitting the perimeter of the store for the most nutritious foods. Then they visit the football field to help Jeff relieve stress and get in a workout at the same time. (Behind the scenes fact: Jeff once played professional football.)
Kurt is officiating his son's wedding this week. He's incredibly busy and stressed, but he's encouraged by how easy it is to stick with The Wild Diet. He takes his son and future daughter-in-law to a BBQ restaurant for a feast.
"I want to educate my family the way Abel has educated me." says Kurt
He asks the waitress questions about the quality of the meat… Are the beef and pork farm-raised, grass-fed, without GMO's?
He explains to his son that the fat in the grass-fed, pasture-raised meat is better for you than the fat in the factory farmed animals.
They order smoked chicken wings followed by beef brisket and collard greens.
"I haven't had any time to work out, but I really cherish the time I spend with my family." Kurt explains.
Finally, at the end of the week, we get in some kettlebell swings on the porch with baby Luna in her bouncy chair. Teaching Kurt simple, full-body movements has helped him retain lean muscle while dropping fat quickly.
With mounting stress and very little exercise, this week is about damage control. He's been eating out almost every day. Will Kurt maintain his lead with The Wild Diet?
WEEK 6 WEIGH-IN – THE WILD DIET IS STILL #1
Before stepping on the scale, Kurt admits to it all—he ate out every other night (being careful to choose the best Wild options from the menus), ate donut holes, tacos, and even drank two apple beers at his son's wedding. He thinks that maybe he lost a pound this week.
Turns out, he lost 6 pounds!
Kurt is astonished. I'm less surprised. 🙂
Shaun T wants to know how that works?
I explain "I've never wanted to be on a diet. We've spent a lot of time trying to find a loophole, which is basically going for the highest quality food you possibly can. And then combining it with very effective fat-loss techniques, which we've been putting into action… We've been in the lead this entire competition, Kurt's lost more weight and fat than anybody else so far."
Here are the results from the weigh-in:
| | | | | | |
| --- | --- | --- | --- | --- | --- |
| Contestant | Starting Weight | Week 6 Weight | Pounds Lost Week 6 | Total Pounds Lost | Total % Body Weight Lost |
| Kurt (The Wild Diet) | 352 | 302 | -6 lb | -50 lb | 14.2% |
| Jasmin (Superfood Swap) | 200 | 175 | -1 lb | -25 lb | 12.5% |
| Jeff (No Diet) | 359 | 324 | -3 lb | -35 lb | 9.75% |
| La'Tasha (Nutrient Timing Plan) | 243 | 223 | -4 lb | -20 lb | 8.23% |
| Taj (Strong, Safe, Sexy) | 213 | 197 | -1 lb | -16 lb | 7.51% |
Kurt takes 1st place again and hits a 50 pound milestone!
"I had no idea I was going to lose 6 pounds!" says Kurt. "And it was so easy!"
I'm so freaking proud of Kurt!
He's the oldest on the show by ten years and is battling injuries from a car accident, making high-intensity workouts impossible. His attitude is fantastic, he's learned how to cook with fresh real-food ingredients, and he is winning the competition!
Tune in this Thursday to see what the contestants do on their own when they're left to carry out their diet plan without their trainers!
IF YOU WANT TO SHED FAT LIKE KURT…
Grab The Wild Diet online program today—reduced to half price (just $27) in celebration of our awesome success!
Stop putting it off. You deserve to look and feel 100% amazing!
Get The Wild Diet 30-Day Fat Loss System for 50% off…
It's time to drop stubborn fat and take your health back! You can have instant access to all the techniques I'm using to help Kurt get into the best shape of his adult life with our Wild Diet 30-Day Fat Loss System.
How amazing will you look and feel in 30 days?
Get our proven program right now for 50% off to celebrate our incredible success!
Click here to claim your discount and get started today
THE WILD DIET PAPERBACK – JUST RELEASED!
When Kurt dropped 50 pounds in 6 weeks on My Diet Is Better Than Yours, The Wild Diet hit the #1 Best Sellers list and sold out again on Amazon and most book stores.
If you want to drop fat and get your health back with The Wild Diet, please pick up a copy today on Amazon or in your local bookstore.
And even if you already have the book – if you believe in what we do and the message of real food, please consider getting The Wild Diet book to give to a friend or family member who might enjoy it.
Get The Wild Diet Paperback for a Launch Discount (just released!)
Most diet books aren't fun to read. The Wild Diet is. If you don't believe me, take a look at the reviews! (And if you could please take a quick second to leave a review, I would really appreciate it!)
Remember, this book also gives you 50+ of our favorite recipes – it doubles as a substantial cookbook. Choconut Macaroon Cookies, Chicken Parmesan, Old-Fashioned Apple Pie and more are waiting for you inside.
Catch Episode 7 of My Diet is Better Than Yours this Thursday (1/28) at 9:00PM Eastern / 8:00PM Central on ABC.
LEARN HOW TO DROP 20 POUNDS IN 40 DAYS WITH REAL FOOD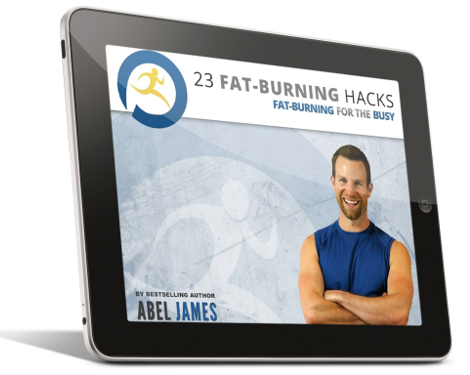 Discover how to drop fat with chocolate, bacon, and cheesecake. Plus: learn the 3 worst foods you should NEVER eat and the 7 best exercises for rapid fat loss. Click below to to claim your FREE gift ($17 value)!
INSTANT ACCESS
The final episodes of My Diet Is Better Than Yours air this Thursday. How much total weight do you think Kurt drops by the end? Share your predictions in a comments below!