It's my distinct pleasure to present Pedram Shojai. Pedram is the CEO of Vitality Health & Wellness, as well as a doctor, author, filmmaker, and the founder and President of Well.org. This is one of my favorite shows ever – please take a listen.
Before we get to the show, I want to thank you once again for checking out our app, "Caveman Feast" a collection of over 200 Paleo recipes.
Caveman Feast broke right through the Top 10, and hit #1 in the Food & Drink category, plus #6 overall across the world! To those of you have picked up the app already, thank you so much! If you don't have it yet, and have an iPhone, iPod or iPad with iOS6, just click the button below to go download it now.
Don't worry, we're working on an Andriod version, as well. If you want to be one of the first to know when the Android version is released, plus hear about all the other exciting things we have in the works, be sure to sign up below to get the latest news and updates.
LEARN HOW TO DROP 20 POUNDS IN 40 DAYS WITH REAL FOOD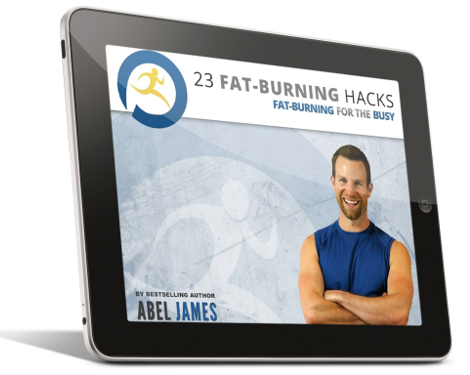 Discover how to drop fat with chocolate, bacon, and cheesecake. Plus: learn the 3 worst foods you should NEVER eat and the 7 best exercises for rapid fat loss. Click below to to claim your FREE gift ($17 value)!
INSTANT ACCESS
Alright, onto the show. Today Pedram and I talk about:
What it's like to live like a hunter-gatherer in Africa
How being chased by lions is like meditation
Why we're not smart enough to watch TV
How drug companies try to trick you with neuroscience
Take a listen below.