Today's show is with Sean Croxton, the dropper of truth bombs, esteemed host of Underground Wellness, and author of The Dark Side of Fat Loss.
Firstly, a quick note: thanks so much to those of you who grabbed my first collaboration with George Bryant, Caveman Feast: 200+ Tantalizing Paleo Recipes. He's going to kill me for telling you this, but he's actually been brought to tears by all of the positive support from you folks… I even got a little misty myself. You guys rock.
Now, it's always a blast to get fellow show hosts on the other side of the mic so that they can speak their mind and let loose. Sean's holistic approach to health and life in general is spot on. And he's a cool dude.
In today's show we talk about:
The very important and highly under-appreciated issue of reducing your toxic load
Why it IS actually important to eat organic food (despite what recent big-agriculture-sponsored-studies tell you)
How a single 15-minute shower is the toxic equivalent of 8 glasses of chlorinated water
And why you should toss your Teflon-coated pans because they might be killing you and your birds…
Cool. Onto the show.
Listen by pressing the PLAY BUTTON below on the right.[audio:https://traffic.libsyn.com/fatburningman/36FBMSeanCroxton.mp3|titles=Sean Croxton of Underground Wellness](download link)
Subscribe to my PODCAST on iTunes (and please leave a review)!
(Click the "View in iTunes" link and then hit the "Subscribe" button.")
Click "Like" if You Do!
[al2fb_like_button]
To hear more from Sean, check out undergroundwellness.com.
I also recommend Sean's ebook, The Dark Side of Fat Loss, which kicks conventional fat loss myths straight in the teeth. Check it out below.
LEARN HOW TO DROP 20 POUNDS IN 40 DAYS WITH REAL FOOD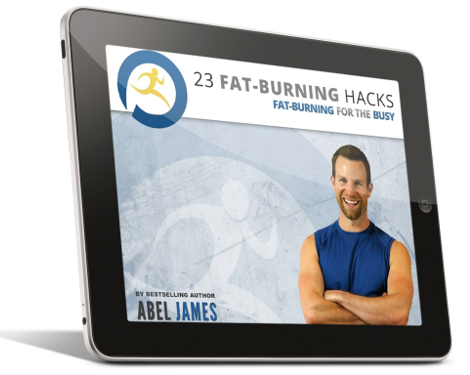 Discover how to drop fat with chocolate, bacon, and cheesecake. Plus: learn the 3 worst foods you should NEVER eat and the 7 best exercises for rapid fat loss. Click below to to claim your FREE gift ($17 value)!
INSTANT ACCESS
Podcast: Play in new window | Download
Subscribe: Apple Podcasts | Google Podcasts | Spotify | Android | Pandora | Stitcher | TuneIn | Deezer