A member of our Fat-Burning Tribe community just asked a great question and I'd like to share our answer with you.
Question:
"You often reference in the videos that supplements are not always what they say that are, and therefore not good to take. I agree; but I would like to know your thoughts on the products made by JuicePlus. These are products that I take that are backed by plenty of science."
So we decided to do some digging on JuicePlus and found several red flags.
Firstly, there's the claim from the supplement company itself saying that it's "backed by science." That sounds good, right?
Not so fast.
All of the "clinical studies" that support JuicePlus were funded by JuicePlus.
To state the obvious, that's a HUGE conflict of interest.
According to a peer-reviewed study on the relationship between funding sources and the findings of scientific articles:
"Industry funding of nutrition-related scientific articles may bias conclusions in favor of sponsors' products, with potentially significant implications for public health."
Ya think?
Even Dr. Richard Horton, editor-in-chief of the world's most respected medical journal, The Lancet, recently published a statement declaring:
"Much of the scientific literature, perhaps half, may simply be untrue. Afflicted by studies with small sample sizes, tiny effects, invalid exploratory analyses, and flagrant conflicts of interest, together with an obsession for pursuing fashionable trends of dubious importance, science has taken a turn towards darkness."
That's why the first thing you should do when you look at a study is to see who funded it.
Marion Nestle, professor at NYU, estimates that "90% of studies about soda that were funded by the soda industry conclude that soda isn't all that bad for you. Among studies funded by everyone else, 90% found that just the opposite is true."
In "pop" culture terms (ha!), it's kind of like the time Kanye West declared himself "the greatest living rockstar on the planet."
Here's how I wish the world worked:
Based upon a body of independently-funded, peer-reviewed scientific findings, a supplement company formulates an effective product.
Here's how it actually works:
A supplement company sends money to a funding-starved lab to demonstrate what the marketing team thinks will sell its highest-margin products.
Ugh.
But before we get too ahead of ourselves, let's take a look at what JuicePlus is selling.
I should say that it's hard to know if a supplement company has quality ingredients without requesting a Certificate of Analysis or actually visiting the facility.
But from a quick look at their website and labels, here's what I can tell…
Nutrition Bar: The first ingredient is "Fig Paste," which is sugar. The second ingredient is brown rice syrup, which is also sugar. To be honest, there's not a lot of nutrition in here. The chia is good, and there are a couple types of sprouts, but they're not organic and the majority of the ingredients won't do much for you. With 9 grams of sugar, this should be seen more as a treat than something you want to eat for your health.
Personally, I'd rather eat a cookie. 
Complete Variety Drink Mix: The first ingredient looks like it's junk protein, a blend that's mostly soy with chickpea, pea and rice. The second ingredient is sugar. I have to be honest – it's difficult to read the ingredients because the images of their ingredients are so small and hard to read. This is also a bad sign. You want the company to display their ingredients proudly. That aside, it has 11 grams of sugar in just one scoop. Again, I'd rather eat a cookie.
Orchard and Garden Blend Capsules: They've got fruit and vegetable powders, synthetic vitamins, and some probiotics (although it doesn't say how much). The fruits and veggies are not organic which isn't a good sign considering the astronomical price they're charging. Also, their website doesn't specify the source of the fruit and vegetable powders. Many of these concentrated powders can be high in heavy metals like lead and arsenic.
The non-GMO claim is great, but they don't have a Non-GMO verification which is concerning especially since there's soy in almost all of their products. Some of their products have a few organic ingredients, but the majority of the fruit and vegetables used are not organic. This means that much of the pesticides that were sprayed on the fruits and vegetables could actually be concentrated in their products.
Finally, this company is built on Multi-Level Marketing. As a consumer (and as a small business owner who understands a bit about marketing), I don't trust the ethics of MLM. MLM products usually are high-margin, which means most of your money is paying for the salesperson, not the product. I've seen MLM do seriously weird things to people.
Our recommendation, as always, is to get as much nutrition as you can from real food – fresh organic vegetables, nuts, and fruits and nutrient-dense fats and protein.
If you're looking for supplements, go for the tried-and-true ones. For example, we regularly supplement with cod liver oil, vitamin D, vitamin C, magnesium, and probiotics. Not vegetable pills and sugar bars.
If you'd like to get your question answered, join us in the Fat-Burning Tribe today for just $1.
Did you like this post? Share it with a friend and let us know what you think in the comments below.
LEARN HOW TO DROP 20 POUNDS IN 40 DAYS WITH REAL FOOD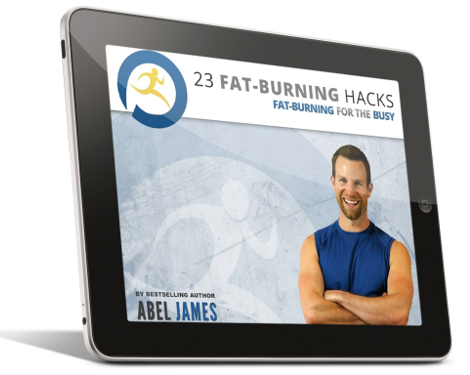 Discover how to drop fat with chocolate, bacon, and cheesecake. Plus: learn the 3 worst foods you should NEVER eat and the 7 best exercises for rapid fat loss. Click below to to claim your FREE gift ($17 value)!
INSTANT ACCESS