Today we're here with Drew Manning, the "crazy" trainer who wrote the New York Times bestseller, Fit2Fat2Fit.
Here's the deal. Drew had always been the ripped dude with the six pack. He lived in the gym, ate clean foods, and had a reasonably easy time staying in shape. And he had a difficult time relating to many of his overweight clients.
But now he gets it.
In May 2011, Drew decided to get fat on purpose and document it on his blog. For six months, he stopped exercising and ate a far-too-common American diet of fast food and refined, processed junk.
So what happened?
He gained 12 pounds in the first week, 21 in the first month, and a total of 72 pounds after just six months.
Drew then devoted the next six months to losing the weight: sharing his meal plans, exercise strategies, and emotional journey with followers of his website. And now Drew even has a bestselling book about it. We're on quite a roll with those lately.
Drew's journey is informative, surprising, and inspiring. If you want the blueprint to losing some serious fat and getting (back) in the best shape of your life, this is the show for you.
Cool, here's the show!
Podcast: Play in new window | Download
Subscribe: Apple Podcasts | Google Podcasts | Spotify | Android | Pandora | Stitcher | TuneIn | Deezer
[audio:https://traffic.libsyn.com/fatburningman/24FBMDrewManning.mp3|titles=Drew Manning Author of Fit2Fat2Fit]
Subscribe to my PODCAST on iTunes (and please leave a review)!
(Click the "View in iTunes" link and then hit the "Subscribe" button.")
Watch Drew eat mac and cheese and burn it off on Good Morning America.
To hear more from Drew, check out his blog at Fit2Fat2Fit.com. Pro tip: use the little scrollbar and see what gaining and losing half a person looks like.
Check out Drew's book on Amazon below.
LEARN HOW TO DROP 20 POUNDS IN 40 DAYS WITH REAL FOOD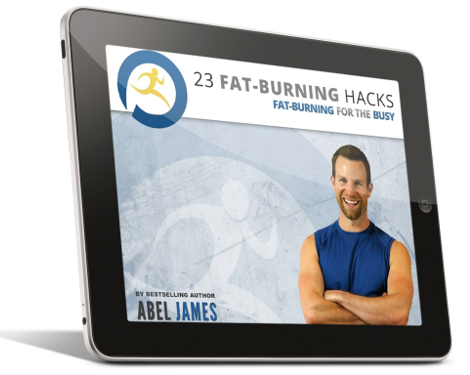 Discover how to drop fat with chocolate, bacon, and cheesecake. Plus: learn the 3 worst foods you should NEVER eat and the 7 best exercises for rapid fat loss. Click below to to claim your FREE gift ($17 value)!
INSTANT ACCESS