Howdy folks,
Very excited to present you today with the much-anticipated interview with Dr. William Davis of Wheat Belly fame. Doc's grain-busting manifesto has sat atop the New York Times bestseller charts for what must be a truly an alarming amount of time for the massive industrial farming machine, industry lobbyists, and traditional diet dictocrats.
But it sure makes me happy.
You see, one of the hardest things for people (myself included) to accept when they begin this lifestyle is that whole grains ARE NOT good for you.
"But Abel, everyone says that whole grains are healthy and so do the commercials!"
They're wrong.
"Ok, but wheat is in everything."
I know, it sucks.
"But whole wheat is healthier than white flour!"
Not really.
Actually, there is a "germ" of truth (sorry) in that last part. As Doc Davis says, "Whole grains are indeed healthier than white flour products – just as filtered cigarettes are healthier than unfiltered cigarettes." "Less bad" does not mean healthy, despite the pleas of well-meaning nutritionists.
To illustrate a few of the more remarkable and unexpected results of wheat elimination, what happened when Dr. Davis advised his patients to cut out wheat?
incredible weight loss
reduced blood sugar
relief from acid reflux and the gas, cramping, and diarrhea of irritable bowel syndrome
increased energy, more stable moods, and deeper sleep
relief from arthritis, including rheumatoid arthritis
dramatically improved cholesterol values
reduced blood pressure and inflammatory measures
After witnessing over 2,000 patients regain their health after giving up wheat, Davis reached the disturbing conclusion that wheat is the single largest contributor to the nationwide obesity epidemic — and its elimination is key to dramatic weight loss and optimal health.
In Wheat Belly, Davis exposes the harmful effects of what is actually a product of genetic tinkering and agribusiness being sold to the American public as "wheat." It's a terrific read and I highly recommend you spend a few hours curled up with it. You'll never go back to your wily, wheaty ways.
Interviewing Dr. Davis was great fun (and he has a superb Casey Kasem-esque radio voice – just listen). In the show we talk about:
How Wheat is a Trojan horse for your gut that destroys your intestinal tract
How eating a Snickers bar is less unhealthy than 2 slices of whole wheat bread
Why smoking filtered cigarettes is healthy following the logic of traditional nutrition
Why the worst part of a hamburger is the bun… (and the pink slime)
How a diet high in grains, not fat, causes heart disease
Podcast: Play in new window | Download
Subscribe: Apple Podcasts | Google Podcasts | Spotify | Android | Pandora | Stitcher | TuneIn | Deezer
[audio:https://traffic.libsyn.com/fatburningman/23FBMBillDavis.mp3|titles=Dr. William Davis Bestselling Author of "Wheat Belly"]
Subscribe to my PODCAST on iTunes (and leave a review to spread the word)!
(Click the "View in iTunes" link and then click through to the "Subscribe" button.")
For more from Dr. Davis, check out:
LEARN HOW TO DROP 20 POUNDS IN 40 DAYS WITH REAL FOOD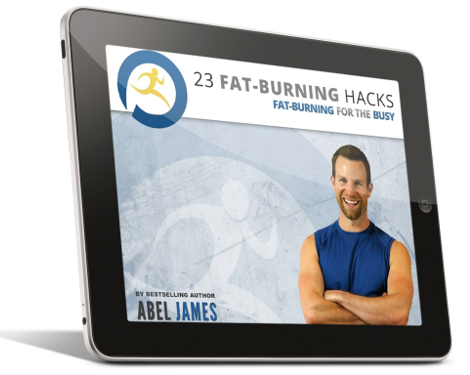 Discover how to drop fat with chocolate, bacon, and cheesecake. Plus: learn the 3 worst foods you should NEVER eat and the 7 best exercises for rapid fat loss. Click below to to claim your FREE gift ($17 value)!
INSTANT ACCESS