Wild Smoked Salmon & Kale Salad
Ingredients
3 garlic cloves (organic)
1 tablespoon grass-fed butter
2 tablespoons organic extra-virgin olive oil
1⁄4 teaspoon freshly ground black pepper
⅛ teaspoon red pepper flakes
Juice of 1 lemon
1 bunch fresh organic kale
1 large organic carrot
1⁄2 cup finely grated pecorino cheese
4 (6-ounce) wild-caught smoked salmon fillets
Instructions
Peel and mince the garlic and place in a small saucepan. Add the butter and sauté over medium heat until the garlic is fragrant, about 2 minutes.
Pour the garlic-butter mixture into a small bowl and add the olive oil, black pepper, red pepper flakes, and lemon juice. Whisk thoroughly to form a salad dressing.
Slice the kale into shreds, about 1⁄2 inch wide, and place in a bowl.
Grate the carrot into thin strands and toss with the kale.
Pour the warm salad dressing over the kale and carrots. Toss and massage well until everything is coated. It's important to pour the dressing over the kale while the dressing is still warm. This will take some of the bitterness out of the kale and make it a bit more tender.
Add half of the pecorino and toss.
Divide the salad among four bowls, sprinkle with the remaining cheese, and top with equal portions of salmon.
What do you cook when there's no time to cook? You don't. You make this superfood powerhouse salad made with kale and smoked salmon, which doesn't need to be cooked.
It's gluten-free, low-carb, super easy and the best part… it's delicious!
Plus, as an added bonus, it packs great for tomorrow's lunch or a meal a little later in the week.
You get all the beneficial omega-3 fatty acids in salmon, which are so important for brain health and fat-loss, without even messing up a pan.
Tossed together with the nutrient-rich kale, you've pretty much created a perfect wild "fast food."
LEARN HOW TO DROP 20 POUNDS IN 40 DAYS WITH REAL FOOD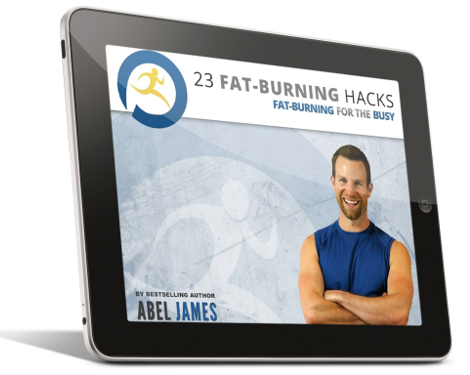 Discover how to drop fat with chocolate, bacon, and cheesecake. Plus: learn the 3 worst foods you should NEVER eat and the 7 best exercises for rapid fat loss. Click below to to claim your FREE gift ($17 value)!
INSTANT ACCESS
Boost Your Brainpower with Omegas
Eating right isn't just great for your waistline, but recent research shows nutrition can also boost brainpower.
Here's an interesting fact: Your brain is 60% fat, made mostly of the Omega-3 fatty acid, DHA. DHA is also the main structural fatty acid in the central nervous system and retina.
Here's what our friend Dr. Perlmutter says about DHA:
"You can turn that around and grow back new brain cells. So you can expand your memory function and actually strengthen your brain's memory center, the hippocampus, by taking some DHA and exercising aerobically."
So if you're looking for a high-quality omega supplement with DHA, be sure to check out Mega Omegas.
Right now you can Save Over 25% Off a 6-Month Supply of Mega Omegas
Mega Omegas is a potent blend of wild deep-sea fish oil and virgin organic macadamia nut oil.
Mega Omegas includes a balance of Omega-3 fatty acids (including EPA and DHA), Omega-6 fatty acids, Omega-7 fatty acids (from virgin organic macadamia nut oil), and & Omega-9 fatty acids.
Lipase is an enzyme which is added to help break down lipids (fats) for better absorption, digestion and pancreatic health.
And since we just launched our Mega Omega Inventory Sale, you can save over $60 off your purchase of a 6-month supply (that's over 25% off).
Did you try this recipe? Leave a comment below to let us know what you think!