The holidays are upon us. For some, that means packing up and heading to see relatives or visit friends' homes for a day or a weekend.
For others, it's time alone to reflect on gratitude and take a deep breath before returning to work. And yet for others, the holidays are a time to fire up the stove and break out the apron—because guests are on their way!
For those of you traveling for the holidays, just remember that you can indulge and still eat Wild by bringing a couple of dishes to pass. The host always appreciates the help, and you know you'll have something to eat that meets your dietary needs.
Offer to bring a hearty stuffing full of veggies and nuts and a dessert that travels well—like Wild Fruit Cake Bites(featured in my new holiday cookbook here).
But if you're the one preparing the feast, you want to make it feel like a time to celebrate the bounty that nature has provided. You want your friends and family to leave the table and your home feeling warm, well-fed, and grateful.
So, how do you turn the ordinary into the extraordinary?
1. Prepare
If you are at ease, your guests will feel it and immediately be comfortable and relaxed. No-one wants to be around a stressed-out host who may make them feel like their presence is more of an inconvenience than a pleasure.
So, to make your meal go off without a hitch, and keep you from sweating up a storm, choose several recipes that can be prepared a day or two (or three) in advance.
Goji Cranberry Sauce tastes better when it's been refrigerated for a few days, Decadent Flourless Chocolate Cake has to set up overnight, and Whipped Sweet Potatoes are just as fluffy reheated on the stove.
Set up a schedule a few days out, clean out your fridge to make room for your feast food, and go into your holiday meal fully prepared to enjoy it with your guests!
2. Set the Table
I know it sounds a bit ridiculous, but the simple act of setting a beautiful table can turn an ordinary meal into something memorable.
I'm not telling you to go out and buy fine china, napkin rings, and a fancy centerpiece. Instead, you can turn a nature walk into inexpensive and wonderful décor that fully keeps in the spirit of the holidays.
A bit of dried vining plant and a sprig of herbs turns a napkin into a conversation piece. Small gourds become tea light holders and the fallen autumn leaves and sprigs of evergreen pull everything together for nothing but a walk outside.
There are countless ways to bring nature to your table, and most of them can be found in Pinterest or just by surfing the internet. Or, just open your eyes and let your creativity run wild.
Just remember, people will linger longer around candlelight. It's true! The average meal with candlelight lasts 20 minutes longer than without… people sit, talk, laugh, and make memories to the gentle flicker of the tiny flames.
3. Make Time
Okay, I understand that you cannot actually "make time," nor can you save it, pass it, or waste it. What I mean here is: Don't try to cram your feast in between the parade and the football game.
Your meal shouldn't be an aside to the rest of the day. It should be a moment of pause to celebrate the human connections in your life over a table of nourishing, delicious food.
Figure out the schedule of the day and plan accordingly. You want to leave a good three hour chunk for a screen-free celebration of life! Check the game time (including pre-game) for your family's favorite team, and schedule your meal either well in advance or when the game is over.
If your guests are going to or watching a morning parade, make sure the meal is planned for enough time afterward that they don't have to rush.
Stretch out your celebration by serving the meal in courses— start with an appetizer of fresh vegetables or a simple blue-cheese-stuffed date wrapped in bacon, bring out the soup or salad while the turkey or tenderloin is resting… gather people around the table, take time to move about and mingle between courses, then gather again.
Remember, you don't have to stick to tradition. You're the host—shake it up a bit.
You can have your big meal as early as noon and as late as 7:30pm or even 8:00pm (if there are no small children or elderly guests that may need to retire early). Make your meal the main event, and your guests will treat it as such.
4. Make Flavors Pop with Fresh Herbs and Spices
Did you know that dried herbs and spices expire?
Not only that, but before their actual expiration date, they lose much of their flavor and certainly their essence.
In order to make your feast burst with flavor, trade in your bottles for bundles of fresh herbs and whole spices… and many of them should still be abundant in the markets or even in your garden.
Chopped fresh rosemary brings a whole new dimension to a simple Almond Dinner Roll; just-grated nutmeg fills an autumn dessert with earthy flavor; and a bundle of parsley, thyme, and bay leaves brings out the subtle nuances of a slow-simmered sauce poured over succulent beef tenderloin.
It only takes a few seconds to chop fresh herbs, but the result is a gourmet feast that takes the mundane into the extraordinary.
5. Share the Love
For many people, food is love. Grandma bakes a special cake to bring joy to her children and grandchildren. Uncle Joe makes a mean apple pie, and your vegan foodie sister wants to bring a vegetable tart.
It's okay. Let them. You don't want to hog all the love.
Remember, you've got plenty on your menu that you can eat as part of your Wild lifestyle… so you won't go hungry.
If your friends and family are concerned about bringing something you can also enjoy, go ahead and share some recipes with them. Send them your favorite cookbook, share a blog or web site, or watch a couple of Wild cooking videos together.
Maybe it will open up an opportunity for the people closest to you to understand your choices, and perhaps lead them down the path to a healthier life themselves. Now, that's really how "food is love."
6. Set the Mood with Music
So, the game is turned off, the table is set, and you're ready to serve your soup or salad course. How about some music? Here are some tips for dinnertime tunes:
Keep it soft, slow, and instrumental during dinner. Classical, folk, modern acoustic… whatever your taste, just turn the volume down so you can hear the music but still keep up a conversation.
When the dishes are cleared and you're enjoying a slice of Pumpkin Cheesecake and coffee, you can turn it up a bit. If someone plays guitar or piano, now is a fantastic time to have a little sing-along. There's nothing like music to lift spirits and keep the festivities going.
Know when to stop. I know this sounds a little contrary, but just because your niece loves to rock out her new bass doesn't mean that the family wants an hour-long concert. Keep it light, lively, and when people start trying to talk over the music and look away when another song starts, you know it's time to retreat to the study for quiet conversation.
OK, now you've got your game plan for a perfect holiday feast… but, what's on the menu?
If you're anything like me, you're already super busy and it's nice to have a bit of the work done for you.
Well, you're in luck because you can find a complete, done-for-you holiday meal full of real-food recipes that are sure to please every palate right here.
Alyson and I have compiled our favorite holiday culinary creations… from family favorites to new recipes from the Wild Kitchen… into a brand new cookbook that comes free as part of our Fat Burning Chef holiday package.
These are 100% foolproof holiday feasts that are perfectly put together and filled with heavenly healthy goodness. It's time to take ordinary into the extraordinary.
Click here to see all of my favorite holiday recipes now
Happy Holidays, from our table to yours.
LEARN HOW TO DROP 20 POUNDS IN 40 DAYS WITH REAL FOOD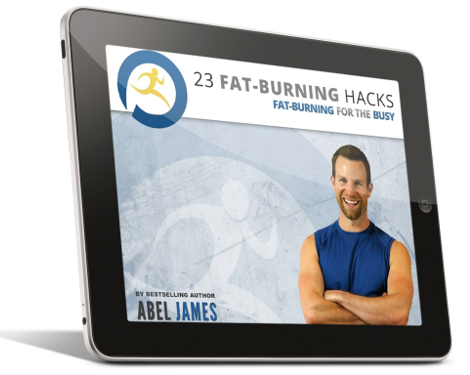 Discover how to drop fat with chocolate, bacon, and cheesecake. Plus: learn the 3 worst foods you should NEVER eat and the 7 best exercises for rapid fat loss. Click below to to claim your FREE gift ($17 value)!
INSTANT ACCESS