This week's guest is a fellow podcaster, myth-buster, and wellness warrior, Chris Kresser. Chris runs his incredibly popular blog by the same name, and is also the author of the brand spankin' new book "Your Personal Paleo Code," which will be released on December 31st.
For a man so knowledgeable about all things Paleo, Chris' non-dogmatic, balanced approach to health and wellness is refreshing. Case in point: last time I saw him in person here in Austin, we were chowing on grass-fed ice cream. And it was delicious.
On the show Chris & I talk about:
The top 5 myths in fat loss, health, and longevity
Why science often tells a different story than the media
Even if 50 million people say a foolish thing, it's still a foolish thing
Why cavemen died young
Why it's okay to eat ice cream sometimes
And tons more!
Here's the show.
Podcast: Play in new window | Download
Subscribe: Apple Podcasts | Google Podcasts | Spotify | Android | Pandora | Stitcher | TuneIn | Deezer
Big News!
The Fat-Burning Man Show is now available as a VIDEO podcast! Mind taking a minute to leave us a review?
We are very excited that The Fat-Burning Chef cookbook will be relaunching next week!
We've added 25 new recipes and 3 new contributors, along with a killer new interior design. You're going to love it.
Don't worry – if you already bought version 1, we'll be sending the updated version to you FREE. Woot woot.
Make sure you're getting all the updates about our upcoming giveaways and goodies by entering your email below.
LEARN HOW TO DROP 20 POUNDS IN 40 DAYS WITH REAL FOOD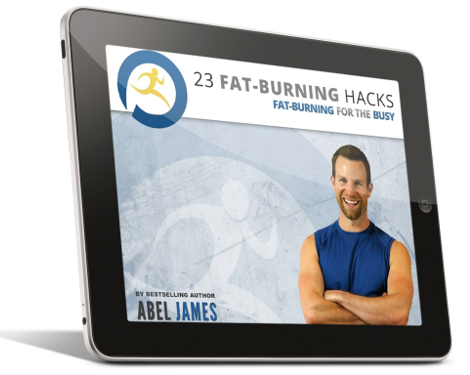 Discover how to drop fat with chocolate, bacon, and cheesecake. Plus: learn the 3 worst foods you should NEVER eat and the 7 best exercises for rapid fat loss. Click below to to claim your FREE gift ($17 value)!
INSTANT ACCESS
We all think these diseases are 'normal'... but there is a big difference between common and normal. - Chris Kresser
Click To Tweet
Which of Chris' top 5 myths do you hear the most? Leave a comment below!