Watch or listen to this week's episode with Dr. Josh Axe…
Do you want to lose weight, get healthy, improve your athletic performance, or need help healing from a chronic disease?
On this week's Fat Burning Man Show, Dr. Josh Axe will give you three basic tips on how to achieve your goals using relaxation, diet, and exercise. No drugs. No ridiculous workouts.
Josh started Exodus Health Care in 2008, has been physician to professional and Olympic athletes, and helps thousands of people achieve fitness through his books and BurstFit program. He also spreads the message of health through his syndicated radio show and regular television program on CBS Nashville. On this week's FBM show, he opens up about his mother's struggle with cancer—from her initial battle with chemo to finally healing through the power of a holistic, natural approach. We talk about how he helped her on her path to healing, and so much more, including:
The three most important things you can do right now to heal your body, lose weight, and improve athletic performance.
How to fuel your body before and after training.
Sugar substitutes: Are Stevia and honey good for you?
Four steps to repairing a leaky gut, and why gut health is important.
The side-effects of chemo: healing cancer naturally.
Come on over to the show, meet Josh, and dig into all of these topics and more! See you there.
HERE'S THE SHOW IN WRITING!
Dr. Josh Axe is an author, radio host, and a physician for athletes.He lives in Nashville, where he's had a clinic for the last five years.
Josh was recently voted on of Nashville's 25 most beautiful people!
How did you get turned on to natural health? Twenty years ago, Josh's mother had cancer. She was the picture of health- a swim instructor at school and a fit person. When she was diagnosed with breast cancer, she had a mastectomy and chemo. Her hair fell out and she was sick. She went through a cycle of depression, for which she was prescribed anti-depressants which made her constipated. She had chronic fatigue for ten years and spent half her life in bed—then she was diagnosed with cancer again.
The second time she was diagnosed with cancer, Josh was in college in Florida studying chiropractic and nutrition. He knew he had to do something to help his mother. This lead him to all natural probiotics and juicing.
They tried diet and everything in the natural world to help heal his mother's cancer, and in four months the tumors reduced by half!
In 13 months, the cancer was in complete remission. Now his mother is in the best shape of her life.
Now, Josh uses that knowledge to help people live the very best life every single day. He treats every patient like he did his mother- like family.
What are the biggest things we can do to change our health?

Stress: It's a killer, so you have to do whatever you can to try and to reduce stress in your life. How? Write on one side of a sheet of paper all the things that stress you out—then address how to change those. On the other side of the paper, write everything that brings you joy—then schedule time for those things into your week. It's amazing how many people do nothing to bring them joy in their day-to-day lives.
Digestive Health: Hypocrates is famous for saying that health begins in the gut. This is one of the most important things to address, and is the topic of Josh's new book, "How to Heal a Leaky Gut." Gluten is one of the biggest culprits. It leaks through the gut and recirculates throughout the body, causing all kinds of havoc.

Nutrition: Pack your diet full of nutrient-dense healing foods. You have to think like an Olympic athlete: Instead of asking, "What can I get away with eating?" ask "What do I have to put in my body to be the best I can be?" Even nutritionists that assist pro athletes have the wrong idea about how to properly fuel the body. Here's a tip: Chocolate Milk is not good for you, even after a workout.

Pre-workout nutrition should be low in fat, because fat takes longer to digest. Eat a simple sugar and honey with a quickly absorbable protein like grassfed whey or amino acids.
Post-workout meal is higher in protein and should be real food, like a grassfed burger or antioxidant-rich wild salmon with a serving of good carbs from fruit or vegetable sources.
For the rest of the day, get plenty of healthy fats and vegetables.
There are lots of different ways to lose weight, but it's best when weight-loss is a byproduct of good health. Eat simple carbs, simple protein (collagen and wild salmon are the easiest to digest), short and medium chain fats like coconut oil.
As you continue to lose weight and heal your body, include fermented dairy (kefir) and grassfed butter.
Unlike other sweeteners, honey is not a concentrate. What are the benefits of using honey or other natural sweeteners?
There's no easy answer to the question, "Can I eat honey?" The answer is sometimes "yes" and sometimes "no."
Honey has antimicrobial properties.
Honey will not ferment or create gut issues like candida.
Honey is the simplest sugar to digest.
Local honey can contain pollen that will help your body adapt to its surroundings, alleviating symptoms of allergies and asthma.
Be careful about which honey you're buying. 77% of honey sold in grocery stores has no pollen count at all. It's not real honey. Instead, buy local raw honey.
BUT, even if it's local, raw, organic honey, you're not going to lose weight if you eat a gallon of it every week! A couple tablespoons a day max.
What about stevia? Unfortunately, the healthy sweetener has been grabbed up by big food and turned into a confusing- if not unhealthy- sweetener.
Real stevia leaf is healthy if used in moderation. However, the popular Truvia and other commercial brands contain GMO erythritol and are contaminated during the processing of the leaf into the white powder we buy in packets. Truvia goes through 42 steps to make it 400 times sweeter than sugar.
Real stevia leaf can help control blood sugar and diabetes.
The Sweet Leaf brand is better than Truvia, as it only takes 3 – 4 steps of refining and does not contain the additives.
You can buy the ground stevia leaf online, and a huge bag lasts a long time!
Healing Leaky Gut: our intestines are the gatekeepers of the body. They are like a net, and inflammation causes a hole in the net that things start leaking right through. Gluten, casein, and heavy metals then begin to circulate through your body causing:
Thyroid issues
Joint pain
Autoimmune disease
Chronic illness
The first step to healing a leaky gut is removing gluten and processed foods!
There are four healing foods that can help repair a leaky gut:
Bone broth—sometimes in severe cases, Josh will put patients on a bone broth fast to jump-start the healing process.
Organic meats
Fermented vegetables
Raw goat's milk kefir
The #1 thing causing leaky gut is prescription antibiotics, which kill both the good and bad bacteria in the gut. This is a big problem, considering that 80% of the immune system is your gut.
You are what you digest!
Good replacements for antibiotics are oil of oregano, clove oil, and tea tree oil.
Load up on (preferably soil-based) probiotics. We used to eat our food from local farms. When you pull a fresh carrot, rinse it, and there's a little bit of soil embedded in the vegetable, that's good! Those minerals are probiotics, which help you break down starches.
The baby carrots you buy in bags at the store are sprayed with a chlorine solution. So instead of buying chemical-laden veggies, EAT SOME DIRT!
You can check out Josh Axe's latest advice on draxe.com. He is working on re-launching his site on a new platform, and publishing his new book about how to heal a leaky gut. If you're looking for information on metabolism, you'll want to read "6 Metabolism Death Foods." You could be surprised about how you're unintentionally hijacking your health.
LEARN HOW TO DROP 20 POUNDS IN 40 DAYS WITH REAL FOOD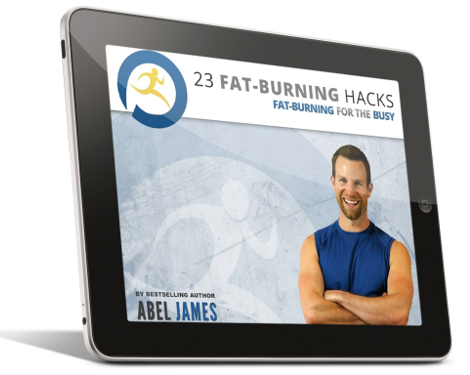 Discover how to drop fat with chocolate, bacon, and cheesecake. Plus: learn the 3 worst foods you should NEVER eat and the 7 best exercises for rapid fat loss. Click below to to claim your FREE gift ($17 value)!
INSTANT ACCESS