Whew, what a whirlwind. Just finished filming in LA for a new documentary about how to get back to your ancestral roots and reclaim your health and vitality. Details soon…
To counter the jet lag, I just downed a huge green smoothie – have you had yours today?
I get loads of emails asking, "Abel, what do you put in your green smoothies?" I'm about to spill the beans.
Drinking a green smoothie every day will provide you with all the vitamins you need, which comes out to be more economical than multivitamins. Green smoothies have a balanced natural sugar content, so they offer a burst of energy that's easily metabolized and a lot better for your body than the sugary juices you find on grocery store shelves.
Plus, they keep you hydrated, are easy to digest, and help boost your immune system to help shed excess weight.
Berry Healing Cleanse Smoothie
We love this popular smoothie for the healing and cleansing balanced combination of vitamins, minerals, fiber, water and phytonutrients. Cucumber and celery are classic cleansers and the berries add more vitamins as well as antioxidants, fiber and delicious flavor. The ginger is a powerful cleanser and anti-inflammatory for healing and the chia seeds add protein along with omega 3 fatty acids with their many potent health benefits.
2 cups fresh or frozen berries
½ cucumber
2 celery ribs
1-inch piece ginger root
1 tbsp hemp or chia seeds
1 cup water
Add all ingredients to the blender, and process until smooth.
LEARN HOW TO DROP 20 POUNDS IN 40 DAYS WITH REAL FOOD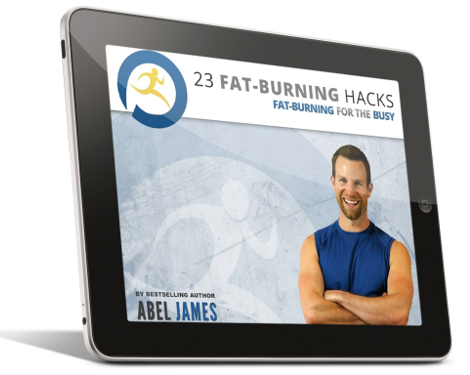 Discover how to drop fat with chocolate, bacon, and cheesecake. Plus: learn the 3 worst foods you should NEVER eat and the 7 best exercises for rapid fat loss. Click below to to claim your FREE gift ($17 value)!
INSTANT ACCESS
Extra Iron Smoothie
Both the stems and the leaves can be consumed, and are rich in antioxidants, the substances that help to defend your body from free radical damage. Cilantro is an excellent source of potassium, a mineral that helps to balance the fluid levels within your body.
1 orange
1 cup strawberries
2 cups greens
1 handful cilantro
1 cup coconut water or regular water
Add all ingredients to the blender, and process until smooth.
Want more Green Smoothie recipes?
Check out my Green Smoothies eBook on Kindle!
[button size="large" url="http://www.amazon.com/gp/product/B00WAF0EA4/ref=as_li_tl?ie=UTF8&camp=1789&creative=390957&creativeASIN=B00WAF0EA4&linkCode=as2&tag=hoabsti-20&linkId=KJQ4LNLWJAEJ55VO" text="Get 20+ Green Smoothies in my New eBook!"][/button]