I hope you're enjoying the start of your spring. This week's show includes a few actionable tips that might make it a lot better.
My guest this week, Shawn Stevenson is a Professional Nutritionist specializing in biochemistry and kinesiology.
Several years ago, Shawn was bed-ridden battling an "incurable" spinal disease. He's now thriving as a physique model. This show tells you what happened in between.
On today's Fat-Burning Man Show, Shawn Stevenson will reveal:
The power of tissue regeneration and the world of stem cells;
Speed "shredding" secrets to lose body-fast as quickly as possible;
Which major organs are responsible for fatloss (it's not what you think!);
And so much more!
Enjoy the show, and please share it with your friends and family. Spread the word on Twitter, Facebook, Pinterest, or anywhere else you can.
Show Notes
Shawn's athletic background and aspiring model at 20-years old.
Excruciating pain and diagnosed with degenerative disc disease.
Doctor exclaimed, "You have the spine of an 80-year old."
Doctor gave prescription and said Shawn had to live with it.
Took health into his own hands and changed his nutrition.
Six weeks later, pain was gone and discs regenerated.
Stem cells are the essence of whatever our bodies need.
Create an environment for stem cells to do a better job.
Four levels of stem cells, their differences, and how they work.
Majority of stem cells are located in our bone marrow.
Our bodies are intelligent and stem cells target inflammation.
Create optimal conditions and get out of our bodies' way.
Acidosis, calcium deficiency, and imbalances all start in the spine.
Belly fat is inflammation, and obesity creates imbalances.
Shawn stopped buying fast food and started eating real food.
Quantum energy, and how your thoughts influence water.
Food is information, and why give your body the right information.
Why eating low-fat and more fibre, and running more make us sicker.
So-called "experts" are teaching propaganda from surface studies.
The secret ingredient in Shawn's spine regeneration? Aloe Vera.
Fibroblast cells, polysaccharide chains, and essential proteins.
Cellular intelligence goes up with specific foods in your body.
Eating vegan, and blending herbs and fats into drinks.
Listening to our bodies, cleansing, and biochemistry.
Thyroid issues, and using zeolites and bentonite clay to heal.
The fasting lifestyle, and freeing up our bodies to heal.
Losing fat by eating real food and removing food triggers.
Addressing organs that are responsible for fat regulation.
Repairing the liver damage and working on the thyroid.
Stress and your hypothalamic–pituitary–adrenal (HPA) axis.
The best exercises that burn fat without stress? Walking.
Lifting heavy weight and building muscle in a holistic way.
Sprint training is the mother of all fatloss exercises.
Modelling and how to create your own model for success.
If you're failing to prepare, you're preparing to fail.
Resources Discussed
Shawn's own medicinal tea ingredients, blended:

Pau De Arco tea (antifungal herb)
Shilajit herb (curative herb)
Reishi mushroom (anti-cancer herb)
Extra virgin coconut oil
MCT oil
Stevia
LEARN HOW TO DROP 20 POUNDS IN 40 DAYS WITH REAL FOOD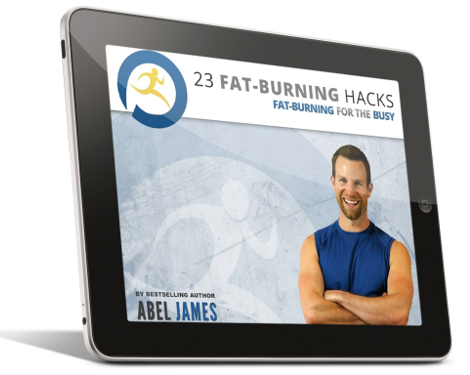 Discover how to drop fat with chocolate, bacon, and cheesecake. Plus: learn the 3 worst foods you should NEVER eat and the 7 best exercises for rapid fat loss. Click below to to claim your FREE gift ($17 value)!
INSTANT ACCESS