This Paleo success story is awe-inspiring.
Joshua Weismann took charge of his life in his mid-teens, lost 100 pounds, put an end to bullying, and now dedicates himself to helping others do the same with his terrific recipe blog, Slim Palate.
We've even featured one of his recipes here on the Fat-Burning Kitchen.
Check out Joshua's story:
My name is Joshua Weissman and I'm 16 years old.

My entire life I have always loved food with a very intense passion. I have been cooking for as long as I can remember, there are even pictures of me when I was 3 with a little chefs hat on and me cooking, but at an early age I began gaining weight rapidly but didn't think anything of it at the time. As I got older I started to get made fun of and physically abused almost every day. Kids would shun me from groups, call me names, and literally poke me quite often. For most of my life I just dealt with the ridicule until I just couldn't deal with it any more.

So about a year and a half ago I decided I had dealt with it enough. I was purely sick of being made fun of and feeling bad about my body image, etc. So I started eating healthily and eating real foods, I obviously cut out all the junk and processed foods and ate nothing but real, whole foods. Mostly vegetables and meat and started exercising.

I learned a lot about nutrition along the way and how nearly everything has something horrible in it now a days, and how gmos and pesticides are starting to take over our vegetables and fruits etc. So after a lot of hard work and research over the course of about a year and a half I lost over 100 pounds and am now 16 years old, healthy, happy, fit and luckily still have that incredible affinity for food intertwined with a new found passion behind health.

So once I had accomplished that I kept my cooking going but my dishes actually expanded with my new found love for health, I started using only fresh, high quality ingredients and lots of fun and out of the ordinary ingredients and the occasional extravagant ingredient, but always kept it healthy and natural. After that I decided since I loved food so much and had overcome so much I wanted to share this beautiful fusion of health and food with the world (which can be fairly simple when you really look at it), so I started a food blog.

The whole point of me telling you this basically is that I have a view that not many kids care about or are informed enough about now a days, and I believe I have a very unique story.
Congratulations, Joshua! I know we'll be hearing plenty more from you in the months and years ahead. Keep it up!
Be sure and check out Slim Palate for more of Joshua's incredible recipes.
LEARN HOW TO DROP 20 POUNDS IN 40 DAYS WITH REAL FOOD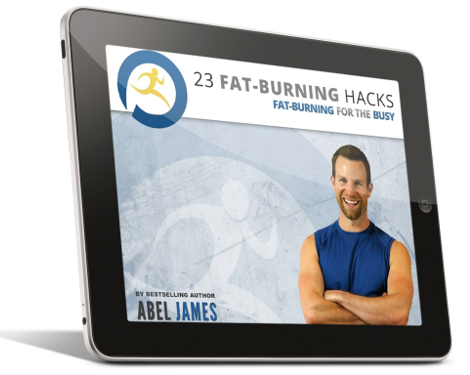 Discover how to drop fat with chocolate, bacon, and cheesecake. Plus: learn the 3 worst foods you should NEVER eat and the 7 best exercises for rapid fat loss. Click below to to claim your FREE gift ($17 value)!
INSTANT ACCESS