Wild Pumpkin Fudge Cakes (Paleo, Gluten-Free, Grain-Free, Low-Carb, Low-Sugar, Primal)
Ingredients
½ cup almond flour (or sweet potato flour for nut-free)
½ cup coconut flour
½ teaspoon sea salt
1 teaspoon cinnamon
¼ teaspoon nutmeg
¼ teaspoon ground clove
¼ teaspoon pure stevia extract
½ tsp baking soda
½ cup (1 stick) butter, room temperature (or coconut oil)
⅓ cup coconut palm sugar
1 large egg
1 teaspoon vanilla extract
¾ cup pumpkin puree
½ teaspoon fresh ginger root, peeled and minced (or use ground ginger)
¼ cup dark chocolate chips (or dried mulberries for chocolate-free version), plus more for pressing into the tops.
Instructions
Preheat oven to 350°F. Line a muffin pan with liners.
In a medium bowl, whisk together almond flour, coconut flour, salt, spices, stevia, and baking soda. Set aside.
With an electric mixer, cream butter and coconut sugar until smooth. Beat in egg, vanilla, pumpkin puree, and minced ginger (mixture may look curdled).
Mix in dry ingredient.
Fold in chocolate chips, and scoop batter into muffin liners. Press additional chocolate chips into the tops (optional).
Bake for 20-25 minutes, until a toothpick inserted into the middle comes out clean.
Enjoy
This is an incredible recipe that
Alyson
put together. They all
mysteriously disappeared
within 24 hours…
Here's a pro tip: go ahead and try them when they just come out of the oven if you must, but they reach the height of fudgy deliciousness once they've cooled in the refrigerator overnight.
Enjoy, folks! Let us know how it comes out.
LEARN HOW TO DROP 20 POUNDS IN 40 DAYS WITH REAL FOOD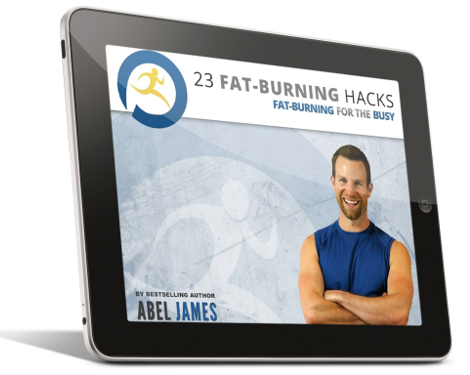 Discover how to drop fat with chocolate, bacon, and cheesecake. Plus: learn the 3 worst foods you should NEVER eat and the 7 best exercises for rapid fat loss. Click below to to claim your FREE gift ($17 value)!
INSTANT ACCESS
Want More Recipes Like This One?
Are you struggling with changing your lifestyle or modifying your eating habits, even though you know what's best? We can help.
Here's a quick note from Shannon who completed the Wild30 Challenge and lost 19 pounds!
Shannon says she's gained confidence:
Alyson and Abel, Thank you for changing my life!!!! I feel so much better and have more energy. I feel like a more pleasant person, I have more confidence and I'm handling stressful situations much better. 30 days in and I can't wait to see how far I get by 100 days.
Here's what Danica's had to say after completing the Wild30 Challenge:
Finding this lifestyle has changed my life…in just one short month. I have lost 23 pounds and over 14 inches. My work relationships are better. I have so much energy, I tried racquetball and zumba for the first time. I started wearing makeup and making cute hairdos, that isn't something I have done in years.Thanks Abel and Alyson!!!!!!
– Danica
Danica, this might be the first time someone has linked eating Wild to making cute hairdos. But I totally support that. 🙂
So how do you get started living Wild?
It seems like every day there's a new study, article, or paper that just adds to the confusion and conflicting information about health, food, and fitness.
So my wife, Alyson, and I created the Wild30 Challenge to make it simple to get started eating Wild. You'll get a Quick-Start Guide and Quick-Start Videos, done-for-you Meal Plans with color photos, and fat-burning workouts all in one place.
Right now, you can join the challenge and take advantage of our Early Bird Discount to save $50 off your entry.
Have you made these Pumpkin Fudge Cakes yet? Leave a comment below to let us know how they turned out!