It's getting close to St. Patrick's Day, and you know what that means: Green beer, Shamrock Shakes, and corned beef and cabbage in every pot. Well, at least here in America.
In Ireland, people don't celebrate their favorite saint in quite the same way. In fact, corned beef isn't even Irish. Historically, beef was only available to the Irish elite… the commoner ate pork, fish, poultry, shellfish, cabbage, kale, nettles, dandelion, apples, leeks, and lots of potatoes.
It wasn't until the Irish immigrated to America, where beef was cheap and plentiful, that they created corned beef—the traditional Irish method of brining and salting pork for preserving just transferred over to cuts of beef.
While corned beef and cabbage is actually a nice, healthy meal that fits well into the Wild lifestyle, I think I'll go for something a little more truly Irish this year—made over Wild style, that is.
Here's my St. Paddy's feast menu, big enough to host a nice Irish style party in honor of the patron saint of Ireland.
Wild Style "Potato" Leek Soup

This could quite literally be the best soup we have ever eaten. In fact, you may want to make a double batch because everyone is going to want seconds. Creamy and rich, it's the perfect start to your St. Paddy's dinner.
Ingredients:
4 tablespoons Kerrigold butter or other Wild fat (bacon fat, coconut oil, olive oil)
1 medium head cauliflower, chopped
2 large leeks, trimmed and thinly sliced
1 medium or large yellow onion, coarsely chopped
3 cups chicken stock
Salt and pepper to taste
Cream and scallions to serve (optional)
Directions:
Melt the butter or fat in a large saucepan set over medium heat. Swirl to coat. Add the chopped cauliflower, sliced leeks, and onion. Sauté 3 – 5 minutes, stirring, until veggies are soft but not browned.
Pour in the chicken stock and give it a stir. Increase heat and bring to a boil. Reduce heat, cover, and simmer for about 10 – 12 minutes.
Remove from heat and use an immersion blender to cream the soup. Alternately, pour the soup into your high powered kitchen blender and process until smooth. Salt and pepper to taste. Return to the saucepan and heat through.
Serve with a dollop of cream and scallions (optional).
Serves 6 – 8 small starter portions, or 3 – 4 bowls.
Irish Pub Salad

There really isn't a recipe for the standard pub salad, but there are a few ingredients that seem to always show up—this is how I throw together a big Irish salad for the feast!
Ingredients:
2-3 large heads buttery lettuce (like Boston or butter lettuce)
6-8 boiled eggs, quartered
4 boiled or roasted beets, quartered
6-8 thick slices of bacon, cooked and chopped
4- 6 ounces soft goat cheese (or Cashel blue cheese)
Options: Chopped red onion, chopped tomato, sliced cucumber, watercress, fresh herbs
Dress with olive oil and lemon juice or vinegar and cracked black pepper
Directions:
Layer everything up in a big bowl or serving plate and drizzle with oil and vinegar!
Serves 6 – 8 as a side salad.
Colcannon

This dish can be found at every Irish table… but of course, made with starchy white potatoes. We traded out the starchy regular potatoes for the lightest-flesh sweet potatoes which makes for a totally delicious and more nutritious substitute.
Ingredients:
5 medium light (white or gold) sweet potatoes
1 small or ½ large head of cabbage, shredded
4 ounces Kerrigold Irish grass-fed butter
6 scallions, thinly sliced (white and green parts)
Milk of choice or heavy cream (optional)
Sea salt and black pepper to taste
Pat of butter for the top
Directions:
Peel the potatoes and cut them into chunks. Place them in a large pot of water and boil until tender. 12 – 15 minutes. Drain and return to pot. Add the butter and scallions and let the butter sit and melt while you prepare the cabbage.
Bring a kettle full of water to a boil.
In a large pan set over high heat, cover the shredded cabbage with the boiling water. Cook about two minutes, stirring regularly, until tender. Do NOT overcook, or the cabbage will turn to mush. Don't undercook, or it will be too crisp. It should reduce by about 1/3rd. Drain the cabbage completely.
Mash the potatoes/butter/scallions with a hand masher. Stir in the cabbage, adding milk or cream to desired consistency (optional). Salt and pepper to taste.
Scoop into a serving bowl, make a well in the center with a spoon, and add a few pats of butter to melt in the center.
Serves 6 – 8.
Pork Roast (or Irish Bacon)

Irish bacon is more like a very fat-rippled pork roast, and it's generally boiled before baking. In this recipe, I use a nicely rippled pork roast and rub it with a sweet & savory topping that turns crisp and caramelized when baked. You can really make any type of pork roast you want with this meal—and if you can find Irish Bacon (tough to find unless you find an Irish butcher) let us know how it turns out.
Ingredients:
4 pound nicely rippled pork roast, tied with twine
Sea salt for rubbing
¼ cup coconut palm sugar
3 tablespoons pure maple syrup
1 teaspoon Dijon mustard
3 – 4 cloves minced garlic
Directions:
Place the pork roast into a roasting pan with wire rack just big enough to hold it. Rub it all over with salt and turn the roast fat-side up. Cover and let it sit for an hour.
Meanwhile, whisk together the coconut palm sugar, syrup, mustard, and garlic.
Uncover the roast. Rub the mixture all over the roast, piling it up heavy on top of the fatty side.
Heat the oven to 400˚F. Put it in the oven for 12 – 15 minutes just until the mixture starts to caramelize—you'll smell it, it smells amazing.
Cover and reduce heat to 250˚F. Bake for 4 – 5 hours until the meat is tender. Remove lid for the last 30 minutes to get a good crust. Slice and serve with Colcannon.
Serves 6 – 8 small servings. If you're cooking for a big crowd, make two!
Irish Apple Cake

Apples have been an Irish staple for centuries—they say that St. Patrick himself planted an apple seed right there in Irish soil. There are whole festivals dedicated to the fruit, and this layered apple pie is a common apple recipe. We skipped the white wheat flour and replaced it with a Wild blend. Serve as is or with a dollop of coconut whipped cream.
Ingredients:
1 1/2 cups almond flour (or fine almond meal)
1 cup arrowroot starch
4 tablespoons coconut flour
2 teaspoons baking powder
1/8 teaspoon salt
Pinch of nutmeg
4oz Kerrigold butter
½ – ¾ cup coconut palm sugar
3 large Granny Smith apples
3 eggs, separated
1/4 cup plain almond milk (or milk of choice)
2 tablespoons coconut palm sugar to sprinkle on top
Directions:
Preheat oven to 350˚F. Grease a 9 – 10" springform pan (or cake pan) with butter or coconut oil. Set aside.
In a large mixing bowl, whisk together the almond flour, arrowroot starch, coconut flour, baking powder, salt, and nutmeg.
Using your fingers or a pastry cutter, cut in the butter and work it in until a mealy mixture forms. Toss in the coconut palm sugar.
Beat two of the eggs with the milk until frothy. Pour over the flour mixture and gently mix with a spoon until well incorporated.
Peel and thinly slice your apples.
Spread half of the cake mixture into the bottom of the prepared pan. Layer on the apples, and then spread the remaining cake mixture over the top. It will resemble a soft biscuit dough rather than a thin cake batter.
Beat the remaining egg and brush over the top to create the golden, hard crust. Sprinkle with the remaining coconut palm sugar.
Bake in the preheated oven about 30 minutes until the crust is golden and the cake has risen nicely. Serve warm as is or with a dollop of whipped cream.
Need More Ideas?
If you're looking to add another course, make it a fish or shellfish dish—you can literally pluck lobsters out of pooled water on the Irish coast, so they're a staple in Irish cooking. Let us know how your feast turns out. Happy St. Patrick's Day!
Want more delectable treats that won't torpedo your fat loss results? Check out The Wild Diet Wild30 Fat Loss System. You'll get a full 30-Day Wild Diet Meal Plan complete with recipes and shopping lists, a complete fat-burning manual, motivation journal, a quick-start guide, shopping guide, and more!
LEARN HOW TO DROP 20 POUNDS IN 40 DAYS WITH REAL FOOD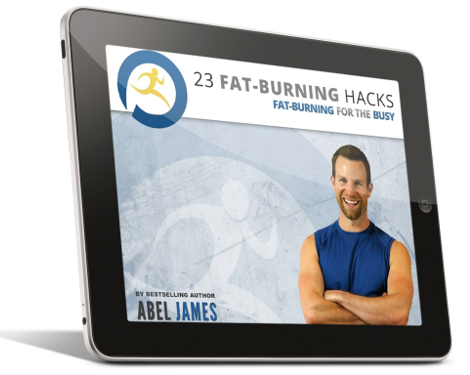 Discover how to drop fat with chocolate, bacon, and cheesecake. Plus: learn the 3 worst foods you should NEVER eat and the 7 best exercises for rapid fat loss. Click below to to claim your FREE gift ($17 value)!
INSTANT ACCESS