I wanted to give you all a heads-up about a pretty cool video event that's going on in the next few days. My friend and fellow health blogger, Mr. Sean Croxton (who will be on my Podcast in March!!!), is holding the first ever online PALEO extravaganza.
Whether you're a paleo freak, just getting started, don't  really know anything about it, or think its all a bunch of nonsense, you'll definitely learn something in these videos.
Here's the deal: Sean recorded presentations from the top folks in the health & nutrition space about the Paleo diet and created a video series called The Paleo Summit. The videos are totally free, and totally cool (I've already watched a few and am looking forward to the rest).
Check out the videos by clicking here [UPDATE: The videos are not free anymore, but you can still purchase them through the link.]
Here is what the first few interviews are all about:
Primal living expert Mark Sisson discuss EXACTLY what ancestral living means – as well as what to eat, what not to eat, and why.
For parents – Sarah Fragoso will show you how to transition your family into the primal lifestyle – while keeping it fun for the kids AND the adults
Dr. Thomas O'Bryan give you the scoop on gluten – why it can lead to autoimmune disease, osteoporosis, and muscle pain!
Get the scientific perspective on Paleo from Ivy League research biochemist Mat Lalonde – so you can differentiate between the rampant paleo extremism and what's truly backed by science
Get the scoop from independent health researcher & blogger Matt Stone on why he thinks the Paleo diet is bunk!
Paul Chek gives you the six foundational principles for abundant health – and how you can break your social conditioning to truly become the healthiest version of yourself.
You'll also get a great video interview with Mark Sisson regarding why we should eat like our ancestors, as well as  a 40-minute interview with Gary Taubes on why we get fat. Sweet!
Head over to Sean's Website by Clicking Here to sign up and take a gander. And stay tuned to my podcast to meet Sean in a few weeks!
LEARN HOW TO DROP 20 POUNDS IN 40 DAYS WITH REAL FOOD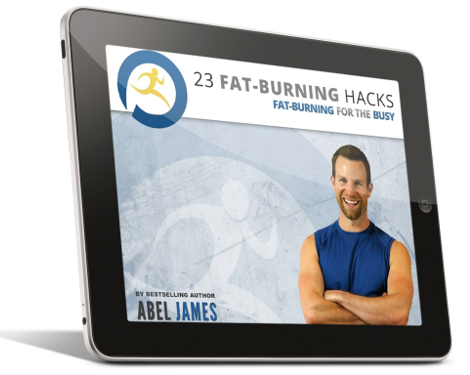 Discover how to drop fat with chocolate, bacon, and cheesecake. Plus: learn the 3 worst foods you should NEVER eat and the 7 best exercises for rapid fat loss. Click below to to claim your FREE gift ($17 value)!
INSTANT ACCESS