Once you adopt a low-toxin lifestyle and realize most cosmetics, many foods are straight-up poison, it can be fun to look at alternatives.
Coconut oil is one of the most versatile foods out there. Personally, I've used coconut oil as a facial moisturizer, deodorant, hair gel, and even to brush my dog's teeth.
(She loved that).
Here are a few novel ideas…
22 Unconventional Uses For Coconut Oil:
Use as a guitar string lubricant
Mix with tea tree oil and use on athlete's foot and other fungal infections
Use as a mascara brush cleaner
Brush on your eyelashes for an eyelash strengthener
Mix with baking soda for a facial scrub
Rub into your dog's fur as a flea treatment
Use to clean hands and brushes after using oil-based paints
Use to detail the upholstery in your car
Use to make homemade lip balm
Use to soften kidney stones
Use to lubricate kitchen scissors when cutting sticky foods
Mix with cinnamon and oatmeal to use as a facial scrub (or breakfast… or both)
Use to get purple lipstick out of a green rug
Use to heal canker sores
Use to fight H-pylori bacteria
Soothe into fingertips to prevent hangnails
Use as an udder balm for the cows you have in the yard
Feed to your dog to prevent halitosis (dog breath)
Use as a conditioner for your hair
Use in your armpits as a deodorant
Use to help soothe hemorrhoids
Rub in your skin to reduce stretch marks
BONUS: Mix with baking soda for a natural "Goo Gone"
LEARN HOW TO DROP 20 POUNDS IN 40 DAYS WITH REAL FOOD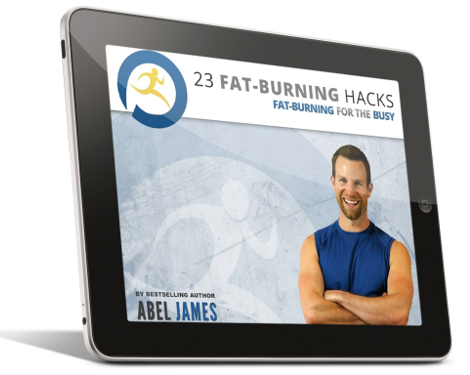 Discover how to drop fat with chocolate, bacon, and cheesecake. Plus: learn the 3 worst foods you should NEVER eat and the 7 best exercises for rapid fat loss. Click below to to claim your FREE gift ($17 value)!
INSTANT ACCESS
So how are you gonna use that extra coconut oil you've got in the pantry? Have any of you done any of these things with it? Or anything else besides eating it or cooking with it?