Hi folks,
In case you're interested in hearing me on the other side of the microphone, I was interviewed on The Michael Ostrolenk Show.
We cover:
What it's like to be a recovering vegetarian
How The Fat-Burning Man Show got started
The connection between music, language, and the brain
How Abel self-published multiple bestselling books
How to reverse the nation's health crisis through preventative nutrition
And tons more…
Michael's guest in this podcast is Fat Burning Man (and renaissance man) Abel James.  He's an author, coach and host of the popular Fat Burning Man Show podcast. Abel, a recovering vegetarian – explains his lifelong journey leading him to the truth about the conventional wisdom concerning nutrition. Now, through his podcast and development of the Lean Body System he is dedicated to spreading the word to others to help curb the growing health crisis caused in large part due to poor nutrition.  Also an accomplished musician, Abel is the author of The Musical Brain which explores the evolution of Music, its ubiquity in our lives, and how it intertwines with human psychology.
Listen by pressing the PLAY BUTTON below on the right.[audio:http://archive.org/download/TheFatBurningMan/7-11-2012-abel.mp3|titles=Abel James on the Fat-Burning Man and The Musical Brain](download link)
Click "Like" if You Do!
[al2fb_like_button]
LEARN HOW TO DROP 20 POUNDS IN 40 DAYS WITH REAL FOOD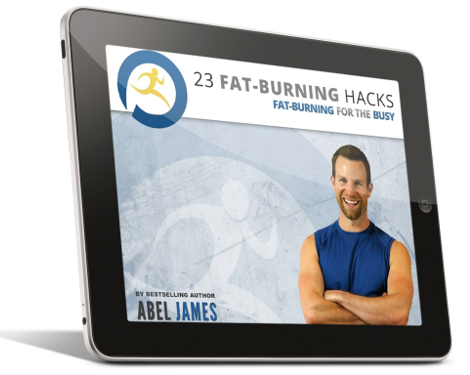 Discover how to drop fat with chocolate, bacon, and cheesecake. Plus: learn the 3 worst foods you should NEVER eat and the 7 best exercises for rapid fat loss. Click below to to claim your FREE gift ($17 value)!
INSTANT ACCESS
Podcast: Play in new window | Download
Subscribe: Apple Podcasts | Google Podcasts | Spotify | Android | Pandora | Stitcher | TuneIn | Deezer | RSS