I am privileged to present you today with "The Fat-Burning Mom," Angie Bascom, ARNP. In addition to interviewing bestselling authors, celebrities, and other health personalities, many of you listeners have asked for me to interview real people who are experiencing results right now as "case studies."
Well, I listened. It doesn't get much more real than my mom. She just lost 7 previously-stubborn pounds simply by avoiding wheat. We'll get to that in a moment.
Actually, mom has some serious credentials when it comes to health and nutrition: she is a Nurse Practitioner, Clinical Herbalist, Speaker, and Author of "Incorporating Herbal Medicine Into Clinical Practice." She raised us on smelly balms, tinctures, and odd herbs as well as a steady supply of real food from the garden.
So "The Fat-Burning Man Show" didn't suddenly appear out of thin air. With a few notable exceptions, most elements of this healthy lifestyle were ingrained in us from the beginning. As a family, we've always had a unique leaning toward real food, herbs, gardening, and a focus on keeping the vanishing traditions of food and culture alive.
As such, my focus on real food, farm-to-table, sustainability, health, and all that jazz when I created "The LeanBody System," was a no-brainer. What caught my family and friends off guard, however, was my foolhardy declaration that whole grains are not healthy. Especially when I said, "whole grains will make you guys fat and sick and you really should stop eating them altogether."
Back up the bus.
As a family, we'd always had whole wheat English muffins in the fridge, spinach pasta in the cupboard, and dad is truly a master baker of bread. And then there are the salty tortilla chips, buttered popcorn, and the beloved Triscuits with cheese.
But when my folks FINALLY listened to my interview with Dr. William Davis, bestselling author of "Wheat Belly," Angie thought she'd give eliminating wheat a whirl.
What happened?
She immediately lost 7 pounds (that previously seemed impossible to lose despite an otherwise great diet and plenty of exercise), her skin tightened up, her digestion drastically improved, her joints stopped aching, and she experienced an ever-expanding laundry list of positive results.
I'm not going to say "I told you so."
But I am going to say, "Mom, I'm glad you're on board. Now let's work on that pesky brother of mine…" (He's an organic farmer, but still loves his pasta and bread.)
Ok, onto the show.
Quick note: since I'm not in Austin with my normal microphone set-up, we had to share a portable mic for this episode of the show. It mostly does the trick.
In this episode, Angie and I cover:
How Angie lost 7 pounds and dramatically improved health by eliminating wheat
How to optimize your thyroid
How to avoid wheat at parties and family gatherings
Why it's important to eat raw foods
How to incorporate medicinal herbs into your life to improve health
How to reduce your toxic load
Why teaching Zumba is so much fun
And tons more…
Cool. Here's the show.
[audio:https://traffic.libsyn.com/fatburningman/30FBMAngieBascom.mp3|titles=Angie Bascom ARNP on the Thyroid, Weight Loss, and Kicking Wheat]
Podcast: Play in new window | Download
Subscribe: Apple Podcasts | Google Podcasts | Spotify | Android | Pandora | Stitcher | TuneIn | Deezer
Subscribe to my PODCAST on iTunes (and please leave a review)!
(Click the "View in iTunes" link and then hit the "Subscribe" button.")
This show is brought to you by my fat loss package, The LeanBody System. Check it out below.
LEARN HOW TO DROP 20 POUNDS IN 40 DAYS WITH REAL FOOD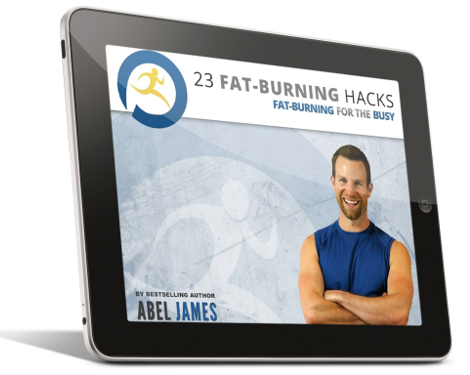 Discover how to drop fat with chocolate, bacon, and cheesecake. Plus: learn the 3 worst foods you should NEVER eat and the 7 best exercises for rapid fat loss. Click below to to claim your FREE gift ($17 value)!
INSTANT ACCESS