Howdy folks,
In today's show, I'm very pleased to bring you the co-founder of WellnessFX, avid outdoorsman, and fellow Dartmouth grad, Jim Kean.
Jim's particular expertise is in human health potential, performance sports, and nutrition. He founded Sapient Health Network in 1995 which became the foundation of WebMD's consumer health business. He has worked in finance, health, and hospitality industries and worn hats as an entrepreneur, executive and a venture capitalist.
And if that doesn't convince you that the man's not a slouch, he's also hiked from Mexico to Canada.
I was introduced to Jim and WellnessFX by a past guest of the show, Ashley Tudor (listen to her episode here). Turns out those folks on the west coast are doing some pretty cool stuff when it comes to self-quantification, optimizing health and performance, and reforming the health care system.
What is WellnessFX?
WellnessFX was created to help people to take charge of their health.
As the medical science frontier expands exponentially, consumers and wellness practitioners are faced with a dizzying amount of health information as well as tens of thousands of diagnostic, nutritional and supplement product choices.
WellnessFX aims to provide effective tools to help people collect, organize, manage and interpret their data so that they can make decisions that drive actual results.
Tim Ferriss, author of the 4-Hour Workweek and The 4-Hour Body, puts it well:
WellnessFX puts the power of medicine in the hands of a consumer – and is what I would build for myself to track and measure my performance.
In the show, Jim and I cover:
Why tracking and measuring your biomarkers of health is important
What is wrong with the healhcare system as it stands
What it's like to hike from Mexico to Canada
How to set up your rockstar well care team to optimize health and performance
How to grow inches of pure bone from a severed limb using an implanted robot
Cool. Here's the show:
Podcast: Play in new window | Download
Subscribe: Apple Podcasts | Google Podcasts | Spotify | Android | Pandora | Stitcher | TuneIn | Deezer
(download link)
LEARN HOW TO DROP 20 POUNDS IN 40 DAYS WITH REAL FOOD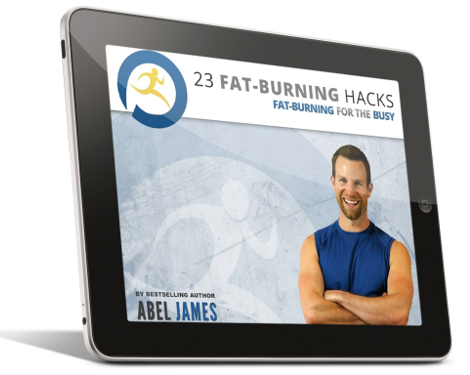 Discover how to drop fat with chocolate, bacon, and cheesecake. Plus: learn the 3 worst foods you should NEVER eat and the 7 best exercises for rapid fat loss. Click below to to claim your FREE gift ($17 value)!
INSTANT ACCESS