It's Friday, folks, and that means I have a brand-spanking new show for you. This week I rock out with the bestselling author (to the tune of over a half million copies) of The Diet Solution Program, Isabel De Los Rios.
I'd been meaning to get Isabel on the show for some time now, and I am so glad we made it happen. She'd been popping up everywhere – we even tag-teamed it on the Amazon Bestseller charts a few weeks back! Pretty cool stuff.
1,855 reviews? That's not even fair, Isabel.
Now, Isabel wasn't always cover-of-fitness-magazines slim. Like many of us, she struggled with weight, dieting, and fitness for years. In that spirit, she gives some terrific tips during the show to improve your relationship with food and activity to truly lead a healthy lifestyle.
What's her secret? Eat real food.
Bingo. 🙂
In the show, Isabel and I cover:
The dangers of buying conventional produce
How eating yummy fat can make you slim
Money saving tips for health conscious families
How to stop obsessing about food
Why women should lift and sprint
Why the cabbage soup diet isn't worth its gas
And TONS more…
Yeah! Here's the show.
Listen by pressing the PLAY BUTTON below on the right.[audio:https://traffic.libsyn.com/fatburningman/27FBMIsabelDeLosRios.mp3|titles=Isabel De Los Rios of The Diet Solution](download link)
Subscribe to my PODCAST on iTunes (and please leave a review)!
(Click the "View in iTunes" link and then hit the "Subscribe" button.")
Click "Like" if You Do!
[al2fb_like_button]
If you want to hear more from Isabel, I'd highly recommend you take a gander at The Diet Solution Program below. Although it's a bit more lenient than the typical Paleo or low-carb diet, it follows the same general principles to weight loss and fitness: eat food your body was designed to eat.
Additionally, when you grab a copy of Isabel's book you get a free membership to Beyond Diet. I've hung out in the membership area and I'm very impressed – it has tons of recipes, tips, and tools to get you in the best shape of your life.
Take a look below.
LEARN HOW TO DROP 20 POUNDS IN 40 DAYS WITH REAL FOOD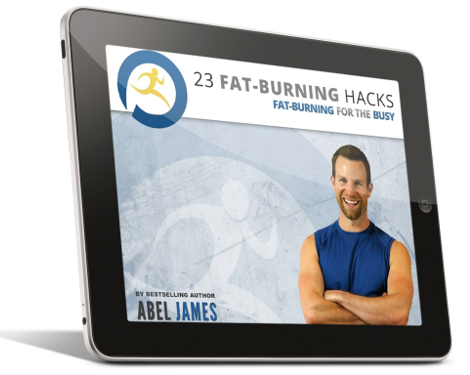 Discover how to drop fat with chocolate, bacon, and cheesecake. Plus: learn the 3 worst foods you should NEVER eat and the 7 best exercises for rapid fat loss. Click below to to claim your FREE gift ($17 value)!
INSTANT ACCESS
Podcast: Play in new window | Download
Subscribe: Apple Podcasts | Google Podcasts | Spotify | Android | Pandora | Stitcher | TuneIn | Deezer | RSS