This Fat-Burning Man Show is with Ari Meisel, productivity monster, triathlete, and the man behind the terrific read Less Doing, More Living.
If you've been suffering from digestive and bowel problems, put on your party pants. This show is for you.
In 2007, Ari was diagnosed with Crohn's, an incurable disease of the digestive tract. It's like IBS, but it's chronic and oftentimes debilitating. In fact, his case was so severe, it required over a dozen daily medications and several hospital visits.
One day, Ari got fed up and decided to take his health into his own hands.
Through a holistic approach, he eventually stopped all his medications, became free of any trace of the "incurable" disease, and even competed in the grueling Ironman France race in June of 2011!
Plus, he has since spoken at seminars and at a regional TED Talk about his struggle against a seemingly insurmountable opposition.
On today's show, Ari will share with you…
Why exercising less can get you better results
How Ari beat Crohn's — an "unbeatable" disease
Why you should never do another errand again
And much more!
Enjoy the show!
Podcast: Play in new window | Download
Subscribe: Apple Podcasts | Google Podcasts | Spotify | Android | Pandora | Stitcher | TuneIn | Deezer | RSS
LEARN HOW TO DROP 20 POUNDS IN 40 DAYS WITH REAL FOOD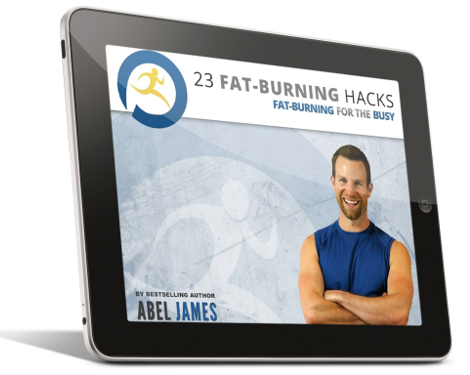 Discover how to drop fat with chocolate, bacon, and cheesecake. Plus: learn the 3 worst foods you should NEVER eat and the 7 best exercises for rapid fat loss. Click below to to claim your FREE gift ($17 value)!
INSTANT ACCESS