Today's show is with Jonathan Bailor, he's a guy who definitely knows his stuff. Anyone with the credo, EAT MORE. EXERCISE LESS, is speaking straight to my heart. He is a bona fide go-getter with an impressive list of accomplishments and projects, including hosting another podcast called The Smarter Science of Slim.
Plenty of exciting things going on in the world of Fat-Burning Man. The Fat-Burning Chef is still on sale ($20 OFF!). It's been a blast to see all the creations you guys have been sharing with us the past few weeks.
"The bacon-wrapped meatballs were delicious baked on a bed of cabbage. The whole family loved them!" – Vicki

"Meatloaf was delish! Can't wait to try all of the recipes, especially the pumpkin ice cream!" – David

"I can't wait to make the red velvet cupcakes!" – Kim
Click here to check out the Fat-Burning Chef!

If you'd like to send us your recipe, feel free to post them to the Facebook page, or you can mention me on Twitter (fatburnman), or you can shoot us an email. Just sign up in the box below, and once you hear from me just hit reply!
LEARN HOW TO DROP 20 POUNDS IN 40 DAYS WITH REAL FOOD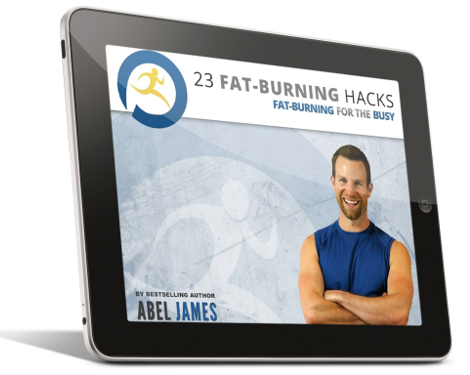 Discover how to drop fat with chocolate, bacon, and cheesecake. Plus: learn the 3 worst foods you should NEVER eat and the 7 best exercises for rapid fat loss. Click below to to claim your FREE gift ($17 value)!
INSTANT ACCESS
Alright, onto the show. We chat about:
Why you should eat more and exercise less
What being a type 1 diabetic is like
Why calories in, calories out is a flawed framework
And how drinking a chocolate cocoa shake can give you huge muscles…
Here's today's show:

And here's Jonathan's video from "The Smarter Science of Slim" initiative: