Today's special guest is Dr. Sara Gottfried, author of The Hormone Cure, a source of endless fun, and a certified badass. This show is a good one.
So on to the show with Dr. Sara. We talk about:
The ins and outs of molecular sex.
The many benefits of orgasmic yoga.
Why you should care about cortisol.
And, most importantly, how to be a badass.
Here's the show.
Before you go though, The Fat-Burning Chef launched last week! Thousands of you have already grabbed it and we've had awesome feedback so far. Some of you are sending pictures of all the amazing meals you've been creating, and we just want to thank you all so much for the positive support, we really appreciate it.
For those of you who haven't heard about it yet: we took 20 of the top bloggers and authors in the cooking/Paleo space, along with some Slow-Food, gluten-free chefs as well; got them together and took some of their best recipes and put those together into one collection for The Fat-Burning Chef. If you'd like to check it out, we are still offering $20 off, plus one more day to enter for your chance to win an iPad or $100 Amazon giftcard! You can sign up at The Fat-Burning Chef website, or just enter your best email below to sign up for my email list and you'll automatically be entered!
LEARN HOW TO DROP 20 POUNDS IN 40 DAYS WITH REAL FOOD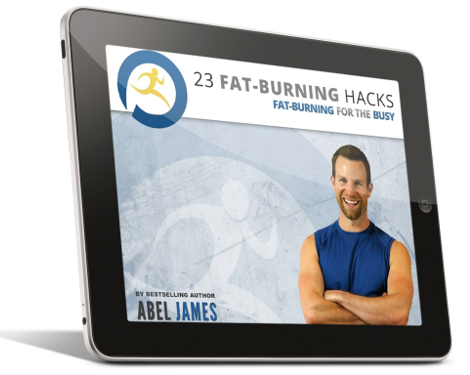 Discover how to drop fat with chocolate, bacon, and cheesecake. Plus: learn the 3 worst foods you should NEVER eat and the 7 best exercises for rapid fat loss. Click below to to claim your FREE gift ($17 value)!
INSTANT ACCESS