Happy almost Easter!
Instead of sugary, fluorescent, sparkling candies this Easter, enjoy this recipe for Paleo Deviled Eggs. Bacon may or may not be involved.
…
Cadbury eggs are for pansies!

Bacon Deviled Eggs
Deviled eggs with pickled jalapeno and hot sauce topped with crumbled bacon and green onions
Ingredients
6 eggs
2 strips of bacon
2 tsp mustard
½ tsp paprika, plus more for sprinkling on top
5 pickled jalapeño slices, finely diced
1 Tbsp pickled jalapeño juice
dash of hot sauce
½ tsp garlic powder
Salt and pepper to taste
1 Tbsp olive oil, more if needed to reach desired consistency
3 green onions, chopped
Instructions
Bring a pot of water to a full boil. Carefully add eggs to the pot using a spoon, and cook for 10 minutes. Rinse eggs under cool water, and allow to set in cool water while you peel the eggs.
Peel eggs, and cut in half lengthwise, from top to bottom. Remove yolks and place in a mixing bowl. Arrange egg whites on a plate.
While eggs are cooking, cook bacon in a skillet. Once cooked, set bacon aside and mix the rendered bacon fat in with the egg yolks.
Add mustard, lemon juice, paprika, diced jalapeño and juice, hot sauce, garlic powder, salt, pepper, and olive oil to the egg yolks, and mash with a fork until everything is well incorporated. Taste and add more salt, hot sauce or jalapeño juice, if needed.
Crumbled bacon. Scoop egg yolk mixture into egg white halves, and sprinkle with green onions, crumbled bacon, paprika, and black pepper.
Serve or cover and store in the fridge.
LEARN HOW TO DROP 20 POUNDS IN 40 DAYS WITH REAL FOOD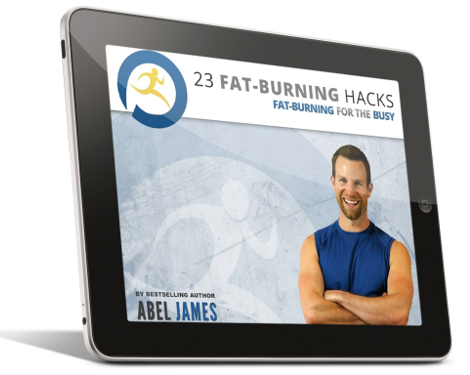 Discover how to drop fat with chocolate, bacon, and cheesecake. Plus: learn the 3 worst foods you should NEVER eat and the 7 best exercises for rapid fat loss. Click below to to claim your FREE gift ($17 value)!
INSTANT ACCESS