Beignets are a light, yeasted doughnut you can find hot out of the fryer at Café Du Monde in the New Orleans French Quarter 24 hours a day, seven days a week. Liberally dusted with powdered sugar and served alongside a café au lait (chicory-laced coffee with milk), these French pastries have had their place in Louisiana culinary history for over two-hundred years—and are now the official state donut.
Last time Alyson and I were in New Orleans, we got a hankering for beignets. But not the gluten, corn, refined oil and sugary beignets you find at cafes. We knew that we'd have to come up with our own recipe.
Keep in mind – a donut is a donut. While this is much better than the processed junk you might find when you're out on a stroll in the Big Easy, these are still a treat. Perfect for a post-workout carb-refeed!
This is our Wild Diet version of the beignet—still higher carb than we eat on a regular basis, but sans the gluten, oils, grains, and refined sugar. They are gluten-free, grain-free, dairy-free, and Wild Diet-friendly. We even found a way to keep the classic powdered topping style without the sugar! Or, you could opt for some homemade rhubarb preserves (any flavor works) or maybe just a drizzle of honey. A pinch of cinnamon is great, too!
The recipe makes a huge batch of three-bite beignets, perfect for a lazy Sunday morning with a cup of hot coffee and a host of family or friends. If you're feeling like you want to add a little more creole to your cup, make a pot of French pressed chicory coffee as well.
I recommend halving the recipe if it's just you, or you're bound to eat them all by yourself! They are that good.
And while you're gathered around a steaming pot of chicory coffee and a pile of sweet beignets, rock out with my new album—Swamp Thing!
BIG EASY BEIGNETS
Big Easy Beignets (Wild Diet, Gluten-Free)
This is our Wild Diet version of the beignet—still higher carb than we eat on a regular basis, but sans the gluten, oils, grains, and refined sugar. Enjoy!
Ingredients
2 tablespoons activated dry yeast
¼ cup raw honey, melted
1 cup fine blanched almond flour
2 – 2/12 cups arrowroot (or tapioca) starch
1 cup fine brown rice flour
4 tablespoons fine coconut flour
½ teaspoon sea salt
2 large eggs
¾ cup almond milk
1 quart coconut oil, divided
Choose Your Topping
Classic: ¼ cup arrowroot or tapioca starch sifted with ¼ - ½ teaspoon organic powdered stevia
Sweet & Sticky: Raw honey
Fruit Beignet: Homemade preserves (shown with rhubarb)
Instructions
In a small bowl, mix together the dry yeast and honey into ½ cup warm water and allow to sit for the yeast to bloom. Set aside.
In a large mixing bowl, whisk together the almond flour, 2 cups arrowroot starch, brown rice flour, coconut flour, and sea salt.
Beat in the eggs, almond milk, and ½ cup coconut oil (melted).
Beat in the yeast mixture. Continue beating until the dough forms a firm ball, adding more arrowroot starch if needed.
Turn the dough out onto a jelly roll pan lined with parchment paper and dusted with a bit of arrowroot starch. Spread a sheet of plastic wrap or a second parchment sheet over the top of the dough and roll it to about ¼ inch thickness.
Cut into 2-inch squares and set in a warm place to rise for at least 20 minutes. A preheated oven turned off works well.
Heat remaining coconut oil in a heavy saucepan over medium-high heat. Using a deep-fry or candy thermometer, check the oil temperature. It should be 375-380°F.
When the oil is ready and beignets have risen slightly, fry them in small batches until they are golden on the outside and puffed up in the middle. They fry quickly, so be ready to flip with a metal slotted spoon after just a few seconds.
When they're golden on both sides, remove to a clean kitchen towel or paper towel to cool. Repeat until all the dough is used. It should make about 30 three-bite beignets.
Serve classic style dusted with the tapioca/stevia mixture (be careful not to over-sweeten), drizzled with raw honey, or with a side of homemade preserves.

NEED SOME ROCKIN' TUNES TO GO WITH YOUR BEIGNETS?
You can grab the my brand-spankin' new album of original New Orleans themed music, Swamp Thing, and get my eBook for free! Or you can get the Limited Edition Signed CD (plus digital version and bonuses)—normally $39.95—for just $19.95!
What classic dishes bring back memories of being in the Big Easy? Share your favorites with us by commenting below.
LEARN HOW TO DROP 20 POUNDS IN 40 DAYS WITH REAL FOOD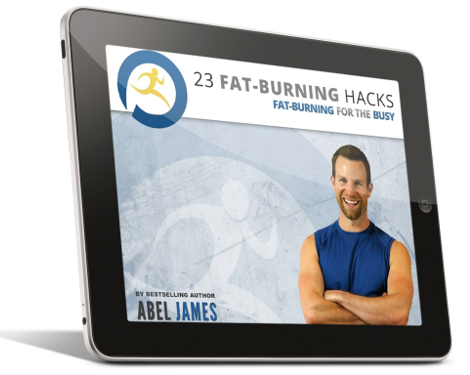 Discover how to drop fat with chocolate, bacon, and cheesecake. Plus: learn the 3 worst foods you should NEVER eat and the 7 best exercises for rapid fat loss. Click below to to claim your FREE gift ($17 value)!
INSTANT ACCESS