Happy almost Valentines day! Bacon wrapped chicken hearts are sure to put a smile on your special someone's face.

Skewered Chicken Hearts Wrapped in Bacon
Marinated chicken hearts delicately wrapped in a blanket of bacon and skewered.
Ingredients
2 pounds chicken hearts (from free range, organically-fed chickens)
2 Tbsp balsamic (I used 12 years aged)
½ cup coconut palm sugar
1 Tbsp onion powder
4 garlic cloves, minced
2 Tbsp butter, melted
1 Tbsp chili paste
6 slices of bacon
skewers
Instructions
Soak skewers in water for about 20 minutes.
Meanwhile, mix balsamic, coconut sugar, onion powder, garlic cloves, melted butter, and chili paste in a bowl.
Rinse, and pat dry chicken hearts. Place chicken hearts in mixture and allow to marinade while skewers are soaking.
In a skillet, lightly cook bacon slices, about 4 minutes per side.
Preheat oven to broil. Wrap hearts with bacon, and skewer. Line a baking pan with foil and arrange skewers on pan. Broil for 11-13 minutes, flipping once.
Serve over cauliflower rice with a side of organic greens.
Choco Cookies
Lovely double-chocolate chip cookies made with ground hazelnut meal, coconut flour, and sweetened with coconut palm sugar.
Ingredients
¾ cup hazelnut meal (or almond flour)
¼ cup coconut flour
½ cup cocoa powder
½ tea baking soda
½ tea salt
¾ cup coconut palm sugar (or ½ cup coconut palm sugar, 1 Tbsp xylitol, and 3 packets of stevia)
1 stick (1/2 cup) butter from grass-fed cows (or coconut oil)
1 cup chocolate chips, separated (I used Enjoy Life mini chips)
2 eggs
1 Tbsp vanilla extract
Instructions
Preheat oven to 350°F.
Whisk together hazelnut meal, coconut flour, cocoa powder, baking soda, salt, and coconut palm sugar.
In a small sauce pan, melt butter over low heat. Add half of the chocolate chips to sauce pan, and melt in the butter on low, stirring often.
Mix butter-chocolate mixture into dry ingredients. Add eggs and vanilla, and mix until well combined. Stir in remaining chocolate chips.
Drop spoonfuls onto a greased cookie sheet and bake for 10-12 minutes, or until done.
LEARN HOW TO DROP 20 POUNDS IN 40 DAYS WITH REAL FOOD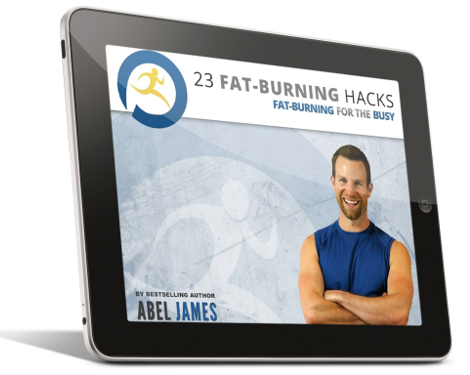 Discover how to drop fat with chocolate, bacon, and cheesecake. Plus: learn the 3 worst foods you should NEVER eat and the 7 best exercises for rapid fat loss. Click below to to claim your FREE gift ($17 value)!
INSTANT ACCESS