Today's guest is Christopher Walker. He's an elite tri-athlete, a brain geek (like me), a blogger, and (most importantly) a hot wing eating champion.
So, on to the show with Chris where we talk about:
What it's like to live without testosterone (and how you can regulate yours naturally).
What happens if you OD on smart drugs.
Why The Fat-Burning Chef is the best thing since sliced bread.
And how to be a hot wing eating champion.
Here's the show:
Podcast: Play in new window | Download
Subscribe: Apple Podcasts | Google Podcasts | Spotify | Android | Pandora | Stitcher | TuneIn | Deezer
Also, in case you are curious, here is the photo I mention in the show about the huge difference I experienced when I started Intermittent Fasting and burst training, versus my days as a marathoner:
And if you haven't already heard, we have a very special announcement. We just launched a huge collaborative project among people in the real-food, slow-food, Paleo-sphere called "The Fat-Burning Chef."
We got 20+ of the top bloggers and authors in the Paleo-cooking world together and created an eCookbook of some of their best recipes! Thousands of you have already grabbed a copy, and the feedback has been AWESOME so far!
You can head over and check out The Fat-Burning Chef, we are offering $20 off this week!
LEARN HOW TO DROP 20 POUNDS IN 40 DAYS WITH REAL FOOD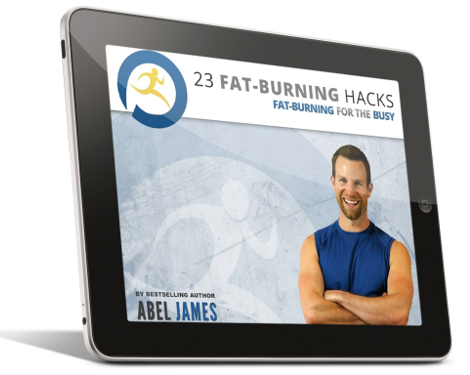 Discover how to drop fat with chocolate, bacon, and cheesecake. Plus: learn the 3 worst foods you should NEVER eat and the 7 best exercises for rapid fat loss. Click below to to claim your FREE gift ($17 value)!
INSTANT ACCESS
What did you think of this conversation with Chris Walker? Drop a comment below!