How many products do you smear, wipe, rub, or spray onto your body every single day? It might be more than you think. Toothpaste, deodorant, shampoo and conditioner, body wash or soap, shaving cream, deodorant, and maybe some lotion? That's eight right there.
If you're putting anything at all on your skin you're putting yourself at risk… even if the bottle is green with a falling leaf on the front.
Why? Because there are hidden carcinogens in our personal care products. Oh, but you use organics? You're still not safe. Even the bottles and tubes labeled "natural" and "organic" can include toxic ingredients that promote the growth of cancer cells.
These ingredients are either hidden behind long tough-to-pronounce names, or they're left off the label completely. According to the Environmental Working Group, an organization that promotes personal care product safety, the FDA does not require certain chemicals to be listed on product labels.1
1,4-Dioxane: The Secret Ingredient
You might find this buried in the ingredients label of your favorite shampoo: 1,4-dioxane. Even worse, it might not be on the label at all. Rigorous independent testing by a reputable lab showed this carcinogen in several leading brands of organic shampoo, including: JASON Pure Natural & Organic, Giovanni Organic Cosmetics, Kiss My Face, and Nature's Gate Organics.2
According to Toxnet, the National Institute of Health's toxic chemical database, 1,4-dioxane causes some serious health issues in the animals used for safety testing. It made cats irritable. It caused acute retinal failure in mice. For guinea pigs, it was gastrointestinal issues. As if that's not bad enough, 1,4-dioxane caused the following problems for human test subjects: gastrointestinal and liver changes, convulsions, respiratory problems, and other degenerative changes in the brain.
Let's not stop there: According to the State of California, 1,4-dioxane is a known carcinogen. A carcinogen is any substance that either changes the genome or does damage to the metabolic process, resulting in the growth of cancer cells.3 Cosmetic companies use the hazardous chemical as a solvent, but you won't want it on your skin when you check out the EPA's summary of this nasty carcinogen. I've copied it right here for your convenience:
1,4-Dioxane is used as a solvent. Acute (short-term) inhalation exposure to high levels of 1,4-dioxane has caused vertigo, drowsiness, headache, anorexia and irritation of the eyes, nose, throat, and lungs in humans. It may also irritate the skin. Damage to the liver and kidneys has been observed in rats chronically (long-term) exposed in their drinking water. In three epidemiologic studies on workers exposed to 1,4-dioxane, the observed number of cancer cases did not differ from the expected cancer deaths. Tumors have been observed in orally exposed animals. EPA has classified 1,4-dioxane as a Group B2, probable human carcinogen. 4
Do you really want to be absorbing that through your skin? I didn't think so. But if it's not on the label, how can you avoid it?
How to Keep Your Clean, Clean
During the testing process, the Organic Consumer's Organization found that any product with the USDA Organic seal was free from 1,4-Dioxane, including Dr. Bronner's, Sensibility Soaps (Nourish), and Terressentials. So, look for that green circle on the product, read the label, and do a little research before you slather something all over your body.
Remember, your skin is incredibly porous, so putting a carcinogen on it is just as bad as putting toxins in it. You wouldn't eat a charred steak because of its carcinogenic properties, so why would you rub a known carcinogen into your scalp?
If you want to wash your hands of the whole conundrum, you can always make your own body care products. Coconut oil sugar scrub replaces body scrubs and lotions; deodorant and facial cleanser can be made from coconut oil, tapioca starch, baking soda and tea tree oil; no need for conditioner when you use vinegar and baking soda shampoo; and olive oil is the perfect makeup remover.
You can find all of these recipes with just a quick internet search, and once you get used to them, it won't seem weird to scoop out your deodorant from a glass container in the fridge. Well, it might still seem weird… but you'll be comforted knowing that your clean is actually clean.


Resources
1. EWG's Skin Deep: Myths on Cosmetic Safety.
2. Organic Consumers Association. Press Release: Carcinogenic 1,4-Dioxane Found in Leading "Organic" Brand Personal Care Products. 14 March 2008.
3. State of California Environmental Protection Agency Office of Environmental Health and Hazard Assessment Safe Drinking Water and Toxic Enforcement Act of 1986. Chemicals Known to the State to Cause Cancer or Reproductive Toxicity. June 6, 2014.
4. EPA. Technology Transfer Network – Air Toxics Web Site. 1,4-Dioxane. Hazard Summary-Created in April 1992; Revised in January 2000
LEARN HOW TO DROP 20 POUNDS IN 40 DAYS WITH REAL FOOD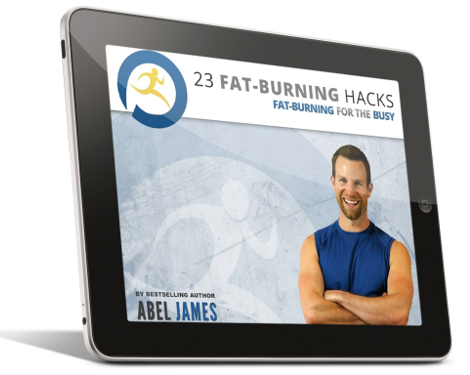 Discover how to drop fat with chocolate, bacon, and cheesecake. Plus: learn the 3 worst foods you should NEVER eat and the 7 best exercises for rapid fat loss. Click below to to claim your FREE gift ($17 value)!
INSTANT ACCESS