Poison in a Pretty Package: The Labels Tell All
First of all, I'm not actually sure that I'd call Folgers "coffee." I have very high standards for my cuppa joe and fatty coffee—it has to be freshly roasted, organic, and fair trade. But, at least Folgers coffee comes from a roasted bean.
This Folgers Flavors is a syrup that you're supposed to pour into your coffee to make it taste like creamy delicious caramel… but at what cost?
Take a look at this ingredients list.
Really look at it.
None of what I am about to show you looks like a recipe for caramel, does it?
I've made caramel— never have I ever added a half cup of propylene glycol or a teaspoon of potassium sorbate.
Real caramel contains sugar, cream, butter and vanilla… or if you're doing it Paleo style, it's a puree of dates and coconut cream and vanilla and salt. Even though caramel wouldn't be a food that I'd endorse eating all the time, at least it has recognizable real food components.
This coffee flavoring not only contains ingredients that are hard to pronounce, they are absolutely dangerous to your health. I'm not actually sure how this can be marketed as food! Let's break it down ingredient by ingredient, shall we?
Propylene Glycol
According to the Agency for Toxic Substance & Disease Registry (ATSDR), propylene glycol is a synthetic chemical used to absorb liquid in substances that may leak and cause contamination. But, what I find so fascinating is that this chemical is used to make polyester compounds.
Wait, that's not all— propylene glycol is widely used as an antifreeze in the cosmetic industry. It's a mainstay component in chemical production, it's used to maintain the moisture in pharmaceuticals and makeup, and it's a solvent widely used in the paint and plastics industry.
Oh, yeah— and it's labeled "generally accepted as safe" by the FDA… to eat!
Okay, I'm not sure why anyone would want to eat propylene glycol, but I can give you a bunch of reasons NOT to eat it.
Propylene glycol has been linked to:
cancer
reproductive issues
developmental delays
allergies
immune-toxicity
neurotoxicity
organ system toxicity
and serious disruption to your endocrine system
In as low as a 2% concentration, this chemical can seriously irritate the skin and provoke sensitization in human beings… and yet cosmetics can contain up to 50% concentration of propylene glycol!
It gets worse. Did you know that nutrition labels list the ingredients in order from highest to lowest concentration? So, that means this Folgers Flavors Caramel is packed with propylene glycol!
Water
Alright, there's not much I can say about water except I'm pretty sure their water isn't sourced from a mountain spring. Moving on.
Natural and Artificial Flavors
Natural and artificial flavors both contain chemicals—the name the flavoring is given just hinges on the source of those chemicals. Natural flavors are derived from edible source like animals and plants and then usually processed in a lab to create an essence of sorts. Artificial flavoring only differs in that it's derived from inedible sources, like petroleum.
The problem with natural and artificial flavors on a nutritional label is that you have no idea what you're getting—is it the anal secretions of a beaver or a highly processed methyl salicylate?
The flavoring mixologists carefully engineer these flavors to trick you into craving more of the food their companies are producing. So, now that you've sipped your caramel flavored Folgers coffee, you're left craving another cup—or a donut.
This is precisely how this "zero carb" food will make you fat.
Caramel Coloring
What you may not know is that caramel coloring can be derived from wheat, and thus contain a small amount of gluten. I recommend avoiding any natural or artificial coloring, and especially avoid caramel coloring if you are particularly sensitive to or allergic to gluten. What's the point of coloring a food, anyway? Unless you're hiding something disgusting…
Citric Acid
Citric acid is pretty benign. You can find it in citrus fruit and use it in canning. In fact, mix a little with the water and that might be all I'd actually even consider sipping out of this chemical soup.
Sucralose
Would you like to see where sucralose was born? Welcome to King's College, London, where a group of scientists were busy trying to enhance the pesticide effect of chlorine by "bleaching" sugar molecules.
Their theory was that the insects would be attracted by the sucralose's artificial sweetness, which is 600 times sweeter than sugar, and then be… well, um… eradicated.
Acesulfame Potassium
This compound was discovered when a scientist accidentally licked his finger after touching the chemicals he was working with—it's 200 times sweeter than sugar and is primarily used to make medicine palatable and is used in soft drinks, usually in conjunction with other sweeteners.
Many opponents of acesulfame potassium's usage as a food additive point to the fact that there is not enough research done on its effects. However, a recent study found that usage of this compound could alter cognitive functions as well as affect neuro-metabolic functions, particularly in males.
Plus, acesulfame potassium contains the carcinogen methylene chloride. Long-term exposure to methylene chloride can cause:
headaches
depression
nausea
mental confusion
liver damage
kidney damage
visual disturbances
and cancer
The scientists at the Center for Science in the Public Interest affirm that what little research that was done on acesulfame potassium points to a tumor link, making this sweetener unfit for consumption.
Sodium Benzoate
Benzene is the primary ingredient in Liquid Wrench, various paint stripping products, rubber cement, and some spot removers. Why? Because it has a highly destructive property and is a particularly good solvent. But that's only the beginning of the story… When a large number factory workers in U.S. rubber manufacturing plants got leukemia, the use of benzene was discontinued as a component of the rubber—because it was the benzene that caused the leukemia.
Sodium benzoate is more toxic than either processed sugar or high fructose corn syrup, but it doesn't get even close to the same media coverage. According to its safety data sheet, consumption of sodium benzoate can cause food allergies! (Has anyone else noticed that almost everyone has some kind of food allergy now?) Why is this being used in our "food" supply?!
Well, news or no news, I'm not going to ingest it on purpose. The problem is… I know and can avoid it, but (sadly) the majority of consumer are buying blindly.
It's time for American consumers to start being proactive about their food supply!
While I chose this Folgers Flavors to pick apart because Alyson and I happened to turn a bottle of it around at the supermarket, I'm sure I could easily flip a hundred more bottles at the store and find just as shocking ingredients.
We need to start reading the labels and rejecting the "natural" and artificial flavorings and the synthetic chemicals that are causing us to be sick, overweight, lethargic, and constantly in a craving cycle that leaves us at the mercy of the very companies that are hurting us.
It's time to choose real food and only real food!
If you're unsure about how to make those positive changes in your life, how to take back your kitchen table—and your health—check out The Wild Diet now! You'll gain a deeper understanding of just what happened to our food, and how you can fix it… plus– a lot of great stories, tips and tricks, and delicious recipes that only use real food.
RESOURCES
http://www.atsdr.cdc.gov/substances/toxsubstance.asp?toxid=240
http://journals.plos.org/plosone/article?id=10.1371/journal.pone.0070257
http://www.fishersci.in/msds/Sodiumbenzoate.pdf
http://www.cspinet.org/new/201312311.html
LEARN HOW TO DROP 20 POUNDS IN 40 DAYS WITH REAL FOOD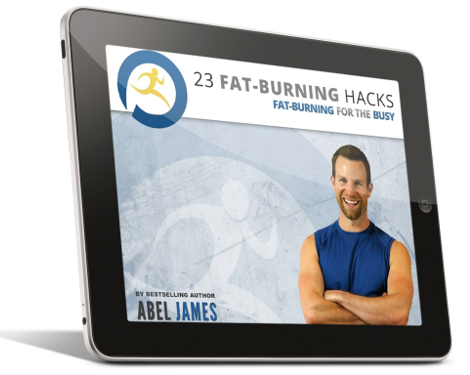 Discover how to drop fat with chocolate, bacon, and cheesecake. Plus: learn the 3 worst foods you should NEVER eat and the 7 best exercises for rapid fat loss. Click below to to claim your FREE gift ($17 value)!
INSTANT ACCESS