Hi Folks,
I've been getting loads of questions recently about how I make my ketogenic "fatty coffee" at home.  So I just made a video (filmed by the crazy-talented George Bryant, no less) giving you a fatty coffee recipe.
As many of you know, I don't tend to eat breakfast most days of the week. Instead, I engage in a ketogenic fast, which starves the body of protein and carbs.
But Abel, breakfast is the most important meal of the day!
No, it's not.
A biohacker at heart, I drink my breakfast and I like it that way. I typically employ a compressed eating window in my daily routine, typically eating my first meal of the day between 12pm and 3pm. But before I have my first meal, I have lots and lots of fat… in my coffee.
Remember, fat is brain food.
And you want to know how you can really burn fat? By eating lots of it.
I've been putting heavy cream in my coffee (along with other fun fats, including but not limited to clotted cream, coconut oil, nut butters, and even Bailey's from time to time… shhh) for many years. But last year I was inspired by my buddy Dave Asprey's Bulletproof Coffee(tm) to throw butter and MCT oil in there, as well.
Then things got crazy.
Combine my homemade, hand-roasted, french-pressed, fair-trade, organic coffee with a healthy helping of fat and deliciousness ensues.
For those who don't have my secret source of green beans, my friend Dave Asprey contributed his take on the importance of sourcing high-quality beans:
Abel is right that fresh roasted beans are better. Starbucks has hundreds of millions of dollars of pre-bought coffee sitting around, and some of it sits for months. The problem with sourcing green coffee is that the vast majority of green coffee, even washed coffee, contains some amount of mycotoxin antihistamine.
You can reduce the likelihood of getting large doses of it by using Central American shade grown wet process coffee, but wet process coffee is still fermented with uncontrolled species, and the skill level of the coffee picker controls what goes in to the fermentation vessel.
That's why Upgraded Coffee is produced with a process which is of course freshly roasted (not quite as fresh as Abel, but very fresh), but also allows for no fermentation ever, and we test every batch with laboratory techniques to verify that there are no detectable performance-robbing toxins. The result is that the coffee gives you a boost but without jitters or a crash.
There aren't many coffee beans that I recommend, but if you're looking for a high-quality bean with a great-tasting roast, Dave's Upgraded Coffee is a solid option. Lord knows when I was out in San Francisco at the biohacking conference, that coffee got me through the jetlag.
So how can you make fatty coffee at home? Watch the video below to find out. Enjoy!
LEARN HOW TO DROP 20 POUNDS IN 40 DAYS WITH REAL FOOD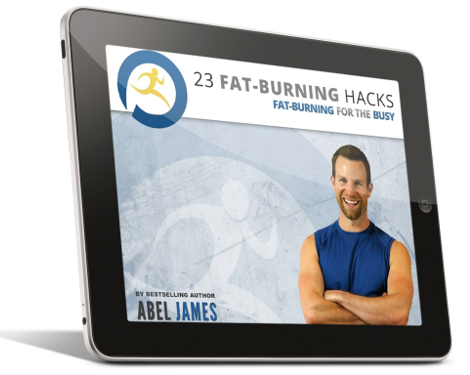 Discover how to drop fat with chocolate, bacon, and cheesecake. Plus: learn the 3 worst foods you should NEVER eat and the 7 best exercises for rapid fat loss. Click below to to claim your FREE gift ($17 value)!
INSTANT ACCESS
What's your favorite way to enjoy a morning cup o' joe? Let us know in the comments below!