This Is a Special Bonus Episode Of The Fat-Burning Man Show
It's just me with my book and a mic. Different, right?
Here's what's up– I've gotten a lot of questions recently from people who keep up with the blog and the show about what exactly is The Wild Diet.
You just kind of want me to talk about it, and explain it, so I am!
Podcast: Play in new window | Download
Subscribe: Apple Podcasts | Google Podcasts | Spotify | Android | Pandora | Stitcher | TuneIn | Deezer
I never want to push you to buy anything (which is exactly why my show is commercial-free), but I put a lot of effort into this project to create the only diet book you'll ever need.
Diet books are usually really boring and not helpful in the long run. Why? Because there is no such thing as a new diet. Seriously—go Google search "diet" right now… chances are you just pulled up like fifteen billion results, most of which are just trying to sell you a product.
The philosophy of The Wild diet is to honor the natural rhythms of your body, and get food as close to its source as possible. This isn't a diet book, but a book about how to reclaim your health by following the laws of nature.
In this podcast I'm going to read you whole sections of the book—including a juicy bit about the Big Food Industry and how America became fat and sick. I do pick apart the processed food business in a whimsical, funny way that hopefully keeps you informed and entertained.
Plus, there's loads of actionable advice– from how to get ripped only working out minutes a day, to feeding your dog on a Wild Diet. There are also more than 50 of our favorite recipes, including mint chocolate chip ice cream and chicken parmesan.
So, take a listen to this short bonus podcast and then go check out some of the reviews on Amazon or iBooks, or wherever you book shop online. I'm really humbled and thrilled at the response. Here's just a taste of what people are saying:
"Abel James has written an inspiring book that shines in its simplicity. He exposes the poisonous, complicated industrial food system and gives the common sense remedy – eat and cook fresh delicious food. You just start breathing better when you regain the freedom to think for yourself. Thanks Abel!"
-Leah Wingfield, Amazon Review
"I needed to drop you a line and let you know that we received our copy of The Wild Diet, and I cannot put it down. This book needs to be everywhere. It's fascinating (how you break it all down), exciting (the potential!) and frustrating (the information about Big Food industry and the hurdles we need to overcome). Thank you for all of the work that you put into this book, I'm already planning on buying multiple copies for friends. Thanks man!"
-Vincent, Fat Burning Man Blog
"Get back to your roots? What a great idea! Abel James does a great job showing how easy and delicious it can be to give up processed foods and eat a whole foods diet. After following different diet trends, I completely agree that there's nothing better than a whole foods diet."
-Dr. Trevor Holly Cates
If you're interested in picking up your own copy of The Wild Diet, it's sold at most book stores and anywhere you buy books online:
Amazon
Kindle
Barnes & Noble
Nook
Indiebound
iTunes
Google Play
Or just go to www.wilddietbook.com and click on your favorite retailer to get your copy now.
Then, once you read it, please make sure you leave a review and let me know how you liked it. I read every single review and take them very much to heart—using what you tell me for podcasts, blogs, and books going forward.
LEARN HOW TO DROP 20 POUNDS IN 40 DAYS WITH REAL FOOD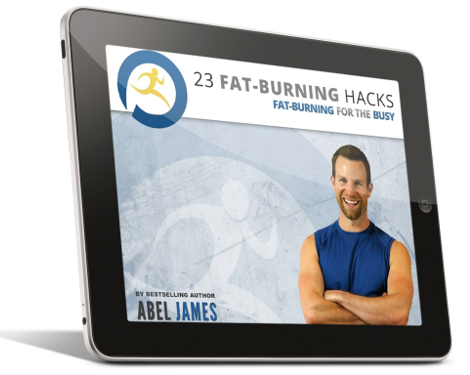 Discover how to drop fat with chocolate, bacon, and cheesecake. Plus: learn the 3 worst foods you should NEVER eat and the 7 best exercises for rapid fat loss. Click below to to claim your FREE gift ($17 value)!
INSTANT ACCESS