When I got back from my incredible, off-the-grid, six month adventure, I got down to business and started recording podcasts.
Not just for Fat-Burning Man, but also for a ton of other awesome shows—Including Dave Asprey's Bulletproof Radio and Wellness Mama with Katie.
I love being a guest on these shows because I get my brain picked a little bit, and we end up having some really great conversations about everything from what I pack in my travel bag to what kinds of hacks I use for better sleep.
When I hung out with Mark Sisson, I got to talk about living off the grid, the difference between Thai food here and Thai food in Thailand, and how I got started on the ketogenic diet… all great stuff, and it was fun to share some of my travel stories.
On Pat Flynn's blog, I dove into something that I don't always get to talk about on the wellness, fitness, and cooking podcasts– how I built Fat-Burning Man into a really successful multimedia franchise without using sleazy marketing tactics.
Plus, as a guest on these podcasts I get a chance to talk a little bit about The Wild Diet—my new book that was just released, and if you haven't grabbed your copy yet, do it now! I'm thrilled at the response it's getting, and I'd love for you to share in the excitement.
You can pick up The Wild Diet at most major book stores, or through your favorite online retailer! (View list of retailers here)
When you catch some of these podcasts, you'll hear what people like Dr. Trevor Cates and Clark Danger from Paleohacks think of the fat-burning principles (and of course, my stories and recipes) found in the book.
So, come check out how I do on the other side of the microphone as I step into the guest seat on some great wellness podcasts! Enjoy the show(s).
Bulletproof Radio With Dave Asprey
Wellness Mama With Katie
Rdella Training With Scott Iardella
Total Human Optimization With Aubrey Marcus
Health Bridge With Pedram Shojai
Primal Blueprint With Mark Sisson
Paleo Solution With Robb Wolf
Model Health Show With Shawn Stevenson
Paleohacks With Clark Danger
The School of Greatness With Lewis Howes
Knowledge for Men With Andrew Ferebee
Eventual Millionaire With Jaime Tardy
The Spa Dr. With Dr. Trevor Cates
$mart Passive Income With Pat Flynn
LEARN HOW TO DROP 20 POUNDS IN 40 DAYS WITH REAL FOOD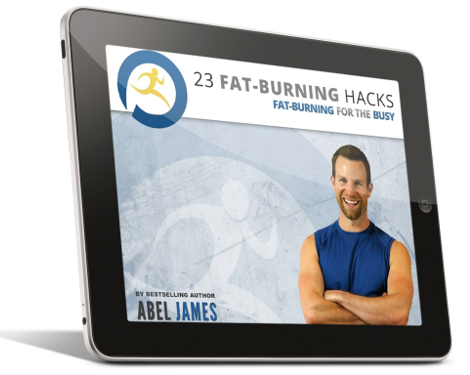 Discover how to drop fat with chocolate, bacon, and cheesecake. Plus: learn the 3 worst foods you should NEVER eat and the 7 best exercises for rapid fat loss. Click below to to claim your FREE gift ($17 value)!
INSTANT ACCESS