The Ultimate Chocolate Cheesecake
Ingredients
Crust
½ cup coconut flour
½ cup almond flour
3 tablespoons flaxseed meal (or arrowroot starch)
½ teaspoon cinnamon
½ teaspoon sea salt
½ teaspoon vanilla extract
3 tablespoons butter (or ghee or coconut oil), melted
½ cup whole milk (or coconut milk)
1 tablespoon pure maple syrup
Filling
1 cup grass-fed sour cream or plain Greek yogurt
¼ cup grass-fed heavy cream
4 (8-ounce) packages organic cream cheese
½ tablespoon pure vanilla extract
1¼ cup organic sugar or coconut palm sugar (add up to ¾ cup more sugar for sweeter palates)
4 pasture-raised eggs
Topping
1 tablespoon grass-fed butter
¼ cup dark chocolate chips
Instructions
Preheat oven to 350°F and grease a 9-inch springform pan.
In a bowl, combine crust ingredients and press in one even layer on the bottom of the springform pan.
To your blender or food processor, add sour cream, heavy cream, cream cheese, vanilla and sugar. Blend smooth.
Add eggs and blend until well incorporated. Be careful not to over mix the eggs.
Pour cheesecake batter over crust into springform pan.
Bake cheesecake for about 1 hour and 20 minutes, until firm. No peeking till the end! The cheesecake is done when the outside is firm and the middle slightly jiggles like custard.
Turn off the oven, but leave cheesecake in there for about an hour with the door cracked open.
Once cooled, refrigerate overnight.
In a small saucepan, melt 1 tablespoon butter over low heat. Once melted, remove from heat and add chocolate chips. Stir until melted. Drizzle chocolate over the top of the cheese cake.
Notes
For Chocolate Peanut Butter Cheesecake: Before pressing the crust dough into the springform pan, melt 1 tablespoon grass-fed butter in a small saucepan with 1 cup dark chocolate chips over low heat--stir constantly till fully melted. Pour ¼ of the chocolate mixture into the crust mixture and then press into springform pan. Set the other ¾ of the chocolate mixture aside.

After mixing up the cheesecake filling, divide it into 2 portions. In one half of the batter, stir in ¾ cup creamy peanut butter. In the other half, stir the rest of the melted chocolate.

Pour about ¼ of the peanut butter cheesecake filling into the springform pan, then pour in about ¼ of the chocolate cheesecake filling. Alternate until all the filling is in the pan. Bake according to the recipe directions.
Did somebody say cheesecake?
Life just wouldn't be the same without decadent treats like chocolate cheesecake. And when you make yours with real food, Wild Diet friendly ingredients, you really can "have your cake and eat it, too."
Now, I don't like to use the term "cheat meal." It just sounds like an invitation for sabotage.
I like the idea of a "free meal" or "treat day" though. It's a more empowering concept.
And in reality, the occasional indulgence can actually be metabolically beneficial by bumping up leptin levels to help you break through a fat loss plateau! Cycling calories and carbs can be a powerful tool for stimulating your metabolism.
But more importantly, giving yourself permission to enjoy a treat now and then can help you cultivate a healthy relationship with food.
What's a "free meal?" Pick a day. Pick a treat. And eat it freely! You've earned every bite.
Click To Tweet
Here are a few tips from The Wild Diet for making your "free meals" count:
Indulge on a day off. Having free time away from work gives you more control over when and where you eat, you'll be having fun (not stress-eating), and you can also more easily monitor the results.
Make a reservation at your favorite restaurant so you can look forward to your indulgence.
Keep a "food craving" diary—just a little book or note on your phone or computer where you jot down the things you crave throughout the week. That way you can choose carefully when it's time for your free meal.
Drink at least 8 8-ounce glasses of water throughout the day so you can easily flush excess salt and carbohydrates.
Never eat your free meal alone—sharing a meal or dessert will help you enjoy it, fostering that healthy relationship to food.
Throw away or give away all the leftovers so they don't taunt you from the fridge tomorrow!
Final Tip: Stay Wild
You deserve the best-tasting, highest-quality food out there. Don't waste your "free meal" on processed junk. Low-quality food from boxes and fast food chains does number on your gut, gives you brain fog, inflames your joints and body, and sacrifices your long-term health.
Once your body is adapted to real food, it hurts to eat the junk.
Click To Tweet
If you've been eating The Wild Diet for a while, your body will start to reject processed modern dwarf wheat and carcinogenic yellow dye #5.
If you want cake, get it from a local artisan bakery, not from Little Debbie. If you want pizza, don't pick up a Hot-n-Ready, get it from your local family-owned pizzeria that use fresh ingredients and actually takes pride in their pies.
If you're craving cheesecake, don't grab one out of the grocer's freezer! Instead, enjoy a small slice of this cheesecake made with real food and free of added chemicals.
Or better yet, take this masterpiece to a gathering, and impress friends with your "diet" food.
Oh, and one last tip: If there is such a thing as a "free lunch," it's directly after your workout. So, make sure to get in strength training or a Wild 7 Workout on the same day that you indulge in this delightful dessert.
After all, cheesecake is good for the soul.
LEARN HOW TO DROP 20 POUNDS IN 40 DAYS WITH REAL FOOD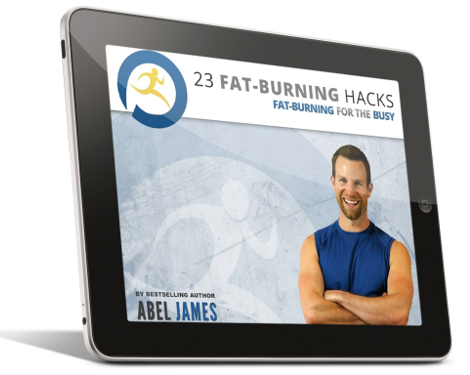 Discover how to drop fat with chocolate, bacon, and cheesecake. Plus: learn the 3 worst foods you should NEVER eat and the 7 best exercises for rapid fat loss. Click below to to claim your FREE gift ($17 value)!
INSTANT ACCESS
Need More Recipes?
Are you interested in more recipes like this decadent cheesecake? Apple cider donuts, double chocolate brownies, or homemade truffles?
By joining our exclusive community, the Fat-Burning Tribe, you'll get access to our entire library of Wild Recipes, with entrees, sides, drinks and desserts.
We can help you reach your goals in the Fat-Burning Tribe where we have meal plans, quick-start videos, recipe library, downloads, cooking videos and tons more to make burning fat fun and easy.
No more calorie counting or gloom required.
Right now, you can actually try the Fat-Burning Tribe for free for 7 days.
Just head on over to FatBurningTribe.com right now to get the deal.
Cancel any time and keep all of your Tribe downloads as a thank you for giving it a try.
Again, from any device just head on over to fatburningtribe.com right now to get ridiculously tasty recipes, hundreds of them, meal plans, Q&A videos and tons more. We'll see you there.
Have you made this cheesecake? Leave a comment below to let us know how it turned out!