"Just 7 percent of cleaning products adequately disclose their contents." – ewg.org
Note from Abel: This is a guest post from my friend Aran at Eartheasy.com. Enjoy!
We clean our homes with the best intentions of providing a healthy indoor environment for ourselves and our families. And while many commercial cleaning agents have been developed to make it easier to maintain a spotless home, there are health implications associated with some of the ingredients used in home cleaning products.
When purchasing new cleaning products for your home, it's helpful to understand these health concerns, and to realize there are safe, nontoxic alternatives to most commercial products which use ordinary ingredients common to most homes. If you have some baking soda, white vinegar, washing soda and borax, for example, you can accomplish many home cleaning chores safely and at very low cost.
The Environmental Working Group has recently completed an ambitious study of commercial home cleaning products and their associated health hazards. According to the study, 53 percent of cleaning products under review contained lung-harming ingredients. In addition, well-known carcinogens like formaldehyde and chloroform were found in several cleaners.
Here below are 7 common home cleaning products noted in the study, and with each entry we have provided a safe, nontoxic alternative which you can make at home.
1. Surface and floor cleaning:
Spic And Span Multi-Surface And Floor Cleaner

This product contains nonylphenol ethoxylate, which the state of California has banned in cleaning products manufactured after 2012. Products containing this chemical cannot be sold in the European Union. It breaks down to nonylphenol, which can disrupt the hormone system, is toxic to aquatic life and persists in the environment.
Safe Alternatives:
Multi-surface, all purpose cleaner: Mix 1/2 cup vinegar and 1/4 cup baking soda (or 2 teaspoons borax) into 1/2 gallon (2 liters) water.
Most floor surfaces can be easily cleaned using a solution of vinegar and water. For damp-mopping wood floors: mix equal amounts of white distilled vinegar and water. Add 15 drops of pure peppermint oil; shake to mix.
Vinyl and linoleum floors: mix 1 cup vinegar and a few drops of baby oil in 1 gallon warm water.
Wood floors: apply a thin coat of 1:1 vegetable oil and vinegar and rub in well.
Painted wood floors: mix 1 teaspoon washing soda into 1 gallon (4L) hot water.
Brick and stone tiles: mix 1 cup white vinegar in 1 gallon (4L) water; rinse with clear water.

2. Multi-surface and floor cleaner:
Mop & Glo Multi-Surface Floor Cleaner


Contains DEGME, also called methoxydiglycol, at up to 15 times the concentration allowed in cleaners sold in the European Union. The United Nations Economic Commission for Europe says DEGME is "suspected of damaging the unborn child."
Safe Alternative: same as above

3. Laundry Detergent:
Ajax, Dynamo And Fab Ultra Liquid Laundry Detergents


These detergents contain formaldehyde, also known as formalin, classified as a known human carcinogen by the U.S. government and World Health Organization. Formaldehyde can cause asthma and allergies. The company divulges the presence of formaldehyde in the product only on technical disclosures for workers.
Safe Alternative: Mix 1 cup Ivory soap (or Fels Naptha soap), 1/2 cup washing soda and 1/2 cup borax. Use 1 tbsp. for light loads; 2 tbsp. for heavy loads.

4. Bathroom and Shower cleaner:
Scrubbing Bubbles – Antibacterial Bathroom Cleaner & Extend-A-Clean Mega Shower Foamer


These products contain up to 10 percent DEGBE, also called butoxydiglycol, a solvent banned in the European Union at concentrations above 3 percent in aerosol cleaners. It can irritate and inflame the lungs.
Safe Alternative: The All-Purpose Cleaner (above) will tackle most bathroom cleaning needs. Mold in bathroom tile grout is a common problem. Mix one part hydrogen peroxide (3%) with two parts water in a spray bottle and spray on areas with mold. Wait at least one hour before rinsing or using shower.

5. Mildew and Stain Remover:
DampRid mildew Stain Remover Plus Blocker


This product may contain up to 10 percent of a hazardous solvent called 2-butoxyethanol. Canada caps this chemical's use in non-aerosol cleaners at 6 percent. It also contains nonylphenol ethoxylate, prohibited in cleaners sold in the E.U.
Safe Alternative: Use white vinegar or lemon juice full strength. Apply with a sponge or scrubby.

6. Oven Cleaner:
EASY-Off Fume Free Oven Cleaner


This spray contains 5 to 10 percent DEGBE. The E.U. bars concentrations of DEGBE greater than 3 percent because it can harm the lungs.
Safe Alternative: Moisten oven surfaces with sponge and water. Use 3/4cup baking soda, 1/4cup salt and 1/4cup water to make a thick paste, and spread throughout oven interior (avoid bare metal and any openings). Let sit overnight. Remove with spatula and wipe clean. Rub gently with fine steel wool for tough spots. Or use Arm & Hammer Oven Cleaner, declared nontoxic by Consumers Union.

7. Toilet Bowl Cleaner:
2000 Flushes and X-14 Toilet Bowl Cleaners


These chlorine-laden discs don't harm plumbing or septic systems, but according to the label they "may be fatal if swallowed." The boxes warn customers to wear rubber gloves when handling, hold the disc away from the face and avoid inhaling the fumes. A pet could confuse a disc with a plastic chew toy.
Safe Alternative: Mix 1/4 cup baking soda and 1 cup vinegar, pour into basin and let it set for a few minutes. Scrub with brush and rinse. A mixture of borax (2 parts) and lemon juice (one part) will also work.
Making your own home cleaning agents used to be a common practice. For a complete list of home cleaning formulas for specific cleaning applications, see Nontoxic Home Cleaning. With a little experience you'll soon find that using these simple formulas can be just as effective as commercial products which use more complex chemistry. Until more is known about the chemicals used in today's cleaning products, it makes sense to use the safest measures for cleaning your home.
References:
1. Photos and captions are courtesy of Environmental Working Group
2. Household Products Database: http://householdproducts.nlm.nih.gov/
3. Nontoxic Alternatives: http://eartheasy.com/live_nontoxic_solutions.htm
Want to learn more about how to keep your home safe from toxins and chemicals?
Enter your email below.
LEARN HOW TO DROP 20 POUNDS IN 40 DAYS WITH REAL FOOD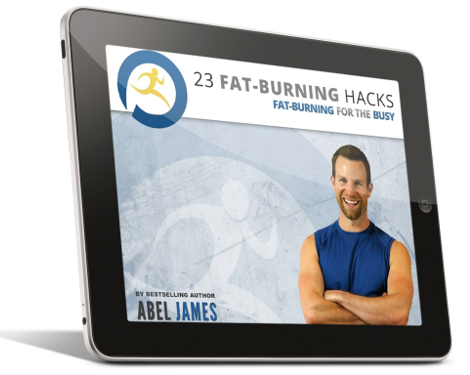 Discover how to drop fat with chocolate, bacon, and cheesecake. Plus: learn the 3 worst foods you should NEVER eat and the 7 best exercises for rapid fat loss. Click below to to claim your FREE gift ($17 value)!
INSTANT ACCESS