Today's guest is Danny Dreyer, author of the bestselling book, ChiRunning. Years ago, ChiRunning played a critical role in encouraging me to question my relationship with movement and training, which ultimately snowballed into rethinking the way I ate as well. I don't often go out on a limb to recommend the hundreds of books I read a year, but this is one that quite literally changed my life and I encourage you to take a read.
After a terrific week of getting coffee with listeners of the show (and a few exciting interviews with The New York Times), I've been thinking about you why the show has been so successful in the past year. I want to continue to bring you the best possible show that helps you reach your goals.
So I'd love to hear from you:
What do you LOVE about the show and FatBurningMan.com?
But even more importantly, what do you think we can improve? 
Please share your thoughts and feedback by commenting below this post or just reply to one of my emails. If you haven't already, just enter your best email in the box below and respond. Thanks for your feedback!
LEARN HOW TO DROP 20 POUNDS IN 40 DAYS WITH REAL FOOD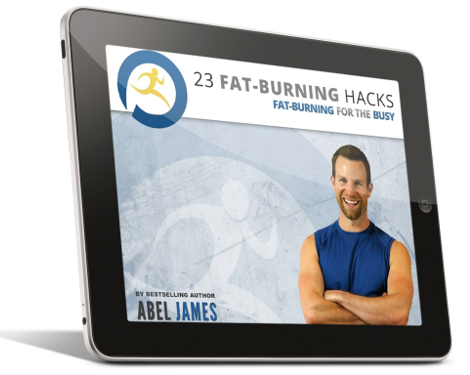 Discover how to drop fat with chocolate, bacon, and cheesecake. Plus: learn the 3 worst foods you should NEVER eat and the 7 best exercises for rapid fat loss. Click below to to claim your FREE gift ($17 value)!
INSTANT ACCESS
Onto the show with Danny. We chat about:
What it's like to run without your legs.
Why training for high-performance can make you perform poorly
How to run an ultra-marathon without dying.
Here's the show.