Today I'm pleased to present a fellow top podcaster, tireless fitness writer, elite triathlete, and a deceivingly tall man, Mr. Ben Greenfield.
I had the pleasure of hanging out with Ben at the Ancestral Health Symposium a few weeks back. While it might seem that elite endurance training and the ancestral approach to nutrition/lifestyle are contradictory, I'm impressed and encouraged by Ben's ability to bridge the gap.
See? Eating real food helps everyone. Screw the gu.
So not only can you achieve great health by eating according to evolutionary / ancestral principles, but Ben is a living, breathing example of how you can also perform and compete at the elite level. Let's hope this is the beginning of a trend.
Listen up: the man knows his stuff. In the show, Ben and I cover:
Supplementation tips for performance and health
How many carbs you REALLY should be eating
Why you might want to consider "cheap" creatine monohydrate
How to achieve elite endurance performance on a low-carb diet
The right way to build muscle as a hard-gainer
Why grains and seeds may not be as unhealthy as the Paleo zealots would have you believe
Why you should avoid sunscreen
How to make sure you don't get manboobs (or, more affectionately, "moobs")
Sweet. Here's the show.
Listen by pressing the PLAY BUTTON below on the right.
[audio:https://traffic.libsyn.com/fatburningman/32FBMBenGreenfield.mp3|titles=Ben Greenfield on Low-Carb Endurance Training]
Subscribe to my PODCAST on iTunes (and please leave a review)!
(Click the "View in iTunes" link and then hit the "Subscribe" button.")
Click "Like" if You Do!
[al2fb_like_button]
To hear more from Ben, check out BenGreenfieldFitness.com and superhumancoach.com.
Click here to check out Tri-Ripped, Ben's system for getting ripped using (or perhaps despite) Triathlon Training.
LEARN HOW TO DROP 20 POUNDS IN 40 DAYS WITH REAL FOOD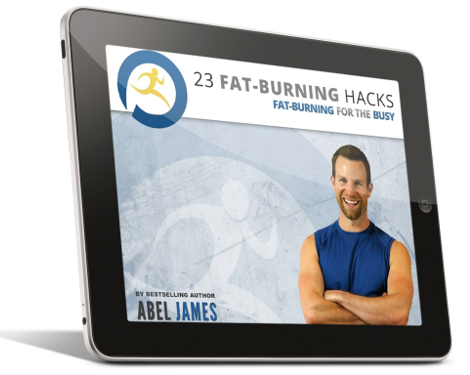 Discover how to drop fat with chocolate, bacon, and cheesecake. Plus: learn the 3 worst foods you should NEVER eat and the 7 best exercises for rapid fat loss. Click below to to claim your FREE gift ($17 value)!
INSTANT ACCESS
Podcast: Play in new window | Download
Subscribe: Apple Podcasts | Google Podcasts | Spotify | Android | Pandora | Stitcher | TuneIn | Deezer