Today we're here with my favorite fiery feminist in the paleosphere, Stefani Rupert. Stefani's new blog, Paleo for Women, has been causing quite a ruckus.
I love a good ruckus.
I was intrigued when a number of my private coaching clients sent me her post, Shattering the Myth of Fasting for Women: A Review of Female-Specific Responses to Fasting in the Literature, which explains how intermittent fasting may not be beneficial and may, in fact, be detrimental to the physical and mental health of women.
Move over, Mark Sisson.
Some of you may know that I happily incorporate bouts of fasting into my lifestyle and encourage others to give it a fair shake. In fact, I've drafted a book on Intermittent Fasting (to be released soon). Does fasting work for me? Well, ya, I dig it. But, as with barefoot hill sprints, chowing on cow heart, and bloodletting parties, that doesn't mean it will work well for you.
So, for those of you who asked my opinion, my take on Stefani's work (and her fasting article in particular) is that it is 1) much needed, 2) thoughtfully researched, and 3) on the money. When your health is at stake, we need all of the constructive naysayers we can get. We're all on the same team. And we're all here to help YOU.
Our interview could have chugged along for hours and we clearly have tons more to talk about. But Stefani shot me an e-mail last night and asked that I squeeze in the following:
Something that's absolutely crucial for that I didn't mention – that we not blame ourselves for our behavior. It's not our fault that we overeat, it really isn't. So we have to be able to forgive ourselves in a big way, and to let whatever "negative" eating behavior we engage in to roll off of our shoulders.
Yes indeedies.
On another note, I was surprised and excited to learn when Stefani introduced herself at Harvard this past weekend at the awesome Ancestral Health Symposium that we attended the same little college on the hill in New Hampshire. I love how the world just keeps getting smaller.
Cool. Onto the show.
Stefani and I discuss:
The difference in fat loss and caloric restriction in female / male bodies
How to use dirt as sunblock
Why Stefani gave up being a vegetarian and finally ate an egg
How intermittent fasting can make you cranked, fat, and sick
And TONS more…
Podcast: Play in new window | Download
Subscribe: Apple Podcasts | Google Podcasts | Spotify | Android | Pandora | Stitcher | TuneIn | Deezer
LEARN HOW TO DROP 20 POUNDS IN 40 DAYS WITH REAL FOOD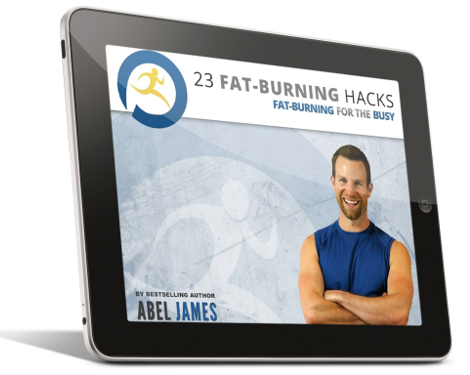 Discover how to drop fat with chocolate, bacon, and cheesecake. Plus: learn the 3 worst foods you should NEVER eat and the 7 best exercises for rapid fat loss. Click below to to claim your FREE gift ($17 value)!
INSTANT ACCESS