Today we're here with Kaleigh Laventure, author of The Paleo Angel, and our old friend George of Civilized Caveman.
This show is fun, but it also gets real.
The quest for perfect health (and a perfect body) isn't always butterflies and fairy tales. Kaleigh's story is a poignant example of how you can take a Paleo success story into dangerous waters…
I grew to love Paleo eating even when my weight loss stopped. I slept amazing. My skin started to glow, my teeth were whiter, I was at peace and a happier person in general and I adopted a LOVE for Paleo cooking and discovering and creating great meals that were truly nutritious and delicious…

Suddenly instead of being focused on my health and fitness goals (which were to be healthy, feel great via high energy, quality sleep, mental clarity and to get stronger and be a part of a program that will help me live a longer quality life),

I was focused on my body image.
George originally brought Kaleigh's story to the masses in this extremely popular guest post at his blog Civilized Caveman. For you in the same boat, this will be a must-listen.
In today's show, Kaleigh, George, and I cover:
The potentials dangers of intermittent fasting
Why LeanGains is not necessarily a healthy approach to nutrition or lifestyle
How to address body image issues and eating disorders for both women and men
Why you should eat to optimize the way you feel, not the way you look
Cool. Onto the show.
Listen by pressing the PLAY BUTTON below on the right.[audio:https://traffic.libsyn.com/fatburningman/41FBMKaleighandG.mp3|titles=Kaleigh of The Paleo Angel and George Bryant](download link)
Subscribe to my PODCAST on iTunes (and please leave a review)!
(Click the "View in iTunes" link and then hit the "Subscribe" button.")
Click "Like" if You Do!
[al2fb_like_button]
Just a Few Days Left to Get $20 Off 200+ Paleo Recipes
When I first invited George on The Fat-Burning Man Show, he convinced me to give his crock pot pulled pork a whirl. So I hopped on down to the farmers' market, grabbed a 4 pound pork shoulder, spiced it up, and threw it in the pot.
8 hours later, I had the best pulled pork of my life. Really.
I couldn't keep this to myself.
Despite desperate pleas from his loyal listeners and fans, George's schedule as a full-time Marine simply didn't allow the time to write a book. But the world needs to taste George's cooking, so I had to help. For the past few months, my team and I have compiled, designed, organized, and edited… And we're stoked that these cream-of-the-kitchen recipes are finally ready for you.
As a special thanks to podcast listeners, you guys get $20 off and 4 eBook and video bonuses (including free books from me). Happy cooking!
Check out Caveman Feast below!
LEARN HOW TO DROP 20 POUNDS IN 40 DAYS WITH REAL FOOD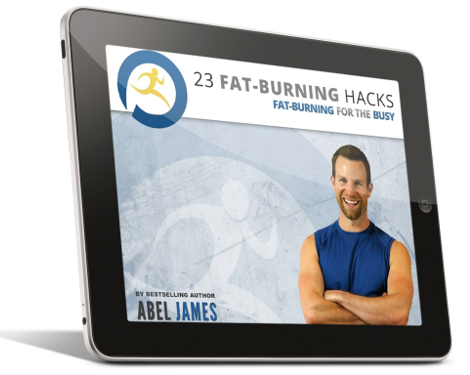 Discover how to drop fat with chocolate, bacon, and cheesecake. Plus: learn the 3 worst foods you should NEVER eat and the 7 best exercises for rapid fat loss. Click below to to claim your FREE gift ($17 value)!
INSTANT ACCESS
Podcast: Play in new window | Download
Subscribe: Apple Podcasts | Google Podcasts | Spotify | Android | Pandora | Stitcher | TuneIn | Deezer