He's back again! My good buddy George, from Civilized Caveman Cooking, Caveman Feast, and The Paleo Kitchen joins us this week.
George opens up with brutal honesty and doesn't let up. As usual, George and I have a ton of fun on the show. **Spoiler alert! I may make George cry!**
In this week's show you'll hear about:
George's awesome journey from being a non-cooker to a rockstar Paleo blogger
How to recover from injury (physically, mentally, and emotionally)
How to cope with weight gain
Why taking a step forward is better than finishing first
And tons more…
Here's the show.
Great news!
Following up on the success of our #1 bestselling Paleo recipe app Caveman Feast, we just launched a new iPhone and iPad app just in time for the holidays called Gluten-Free Desserts. You can pick up in the App Store for just $1.99!
Gluten Free Desserts on iPhone, iPad and iPod Touch
From holiday favorites like pumpkin pie and apple pie (with bacon!!!), to chocolate zucchini cupcakes and rum balls – we've rounded up our healthiest and most irresistible dessert recipes. Armed with this app, the holidays will never be the same.
The recipes in Gluten-Free Desserts come straight from the Fat-Burning Man's kitchen (from my lovely girlfriend, Alyson, who you may remember from her appearance on the FBM show).
When Alyson went gluten free, she immediately felt healthier and more energetic. Her skin cleared up, she slimmed down, and she even found that her mood improved.
But she couldn't live without gooey chocolate chip cookies, rich pies, and decadent cupcakes. She missed her desserts!
So Alyson got to work, experimenting in the kitchen with treats made from wholesome, gluten-free and real food ingredients. Her friends and family fell in love with her creations and it wasn't long before they begged for her to share her recipes.
Click the link to check it out now on the App Store!
Gluten-Free Desserts follows the same winning formula of our bestselling app Caveman Feast – it's beautiful, simple to use, and you can easily share recipes with family and friends.
We've also added a few (epic) new features.
You asked us for the ability to add notes. Now you can tap the notepad icon on the top right of a recipe and scribble your heart out.
We've also added a shopping list so you can snag the ingredients you need when you're out and about. You can add the ingredients of a recipe to a shopping list and tick them off as you pick them up! Pretty cool, eh?
But the good news doesn't stop there. The moment we launched Caveman Feast on the iPhone and iPad, we received a flood of messages from readers calling for an Android version. And we listened. For the first time ever, we're bringing Caveman Feast to Android!
Caveman Feast comes to Android!
When we launched Caveman Feast on the iPhone and iPad, we received a flood of messages from readers calling for an Android version. It was time to double down and create something spectacular for our Android readers and listeners.
Our app with 200+ delicious Paleo recipes from the kitchen of George Bryant of Civilized Caveman is now available to Android users.
This is our first Android app – we had a steep learning curve – but we've managed to code in our stunning and easy to use interface along with new features and improvements such as the ability to add notes to recipes.
We're excited to make a splash with Paleo in the Android marketplace so please help us out by downloading the app and leaving us a review. Thanks so much for your support!
So what are you going to start today? Go ahead and share in the comments below.
LEARN HOW TO DROP 20 POUNDS IN 40 DAYS WITH REAL FOOD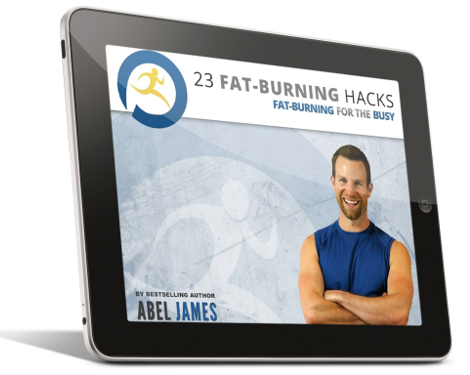 Discover how to drop fat with chocolate, bacon, and cheesecake. Plus: learn the 3 worst foods you should NEVER eat and the 7 best exercises for rapid fat loss. Click below to to claim your FREE gift ($17 value)!
INSTANT ACCESS