A hot and humid summer is in full swing this week in Austin and we are gearing up for grilling season! My good friend George Bryant is releasing a great looking new Paleo cookbook that features the "Perfect Burger" recipe for your next backyard BBQ! In fact, I just whipped these up on the back porch with some friends and the textures are out of this world. Great call with the parsnip fries as the main toping to add that incredible crunch!
Try this recipe next time you fire up the grill and definitely check out George's brand new book, The Paleo Kitchen: Finding Primal Joy in Modern Cooking with Juli Bauer. The Paleo Kitchen boasts over 100 brand new recipes consisting of appetizers, entrées, side dishes, and decadent desserts that are sure to invigorate your fearless caveman palate. As someone who is lucky enough to know George and eat his food often, I can tell you these recipes are the best in the world of Paleo. If you have grown tired of the same old, boring recipes give these a try and you will have a whole new love for your own Paleo kitchen!

The Perfect Burger
A perfect crunch, a perfectly tender burger and a perfectly satisfying feast for this summer's BBQ!
Ingredients
----For the burgers----
1 pound (455 grams) ground beef
¼ medium red onion, minced
1 tablespoon Dijon mustard
1 teaspoon granulated garlic
salt and pepper, to taste
----For the shoestring parsnip fries----
2 medium parsnips, peeled
½ cup (100 grams) coconut oil, melted
----Garnish with----
sliced red onions
¾ cup (180 mL) Avocado Mousse (Avocado and salt, blended)
romaine hearts
shoestring parsnip fries (from above)
Instructions
In a medium mixing bowl, mix together all of the ingredients for the burgers without overworking the meat. Divide meat into 3 equal portions and form into ½-inch (12-mm)-thick patties. Use your thumb to make an indentation in the center of each burger. Set aside.
Using a spiral slicer or julienne slicer, cut the parsnips into strings.
Preheat a grill to medium-high heat, and preheat a medium saucepan over medium-high heat. Once grill is hot, place the burgers on the grill and close the lid. Cook 6 minutes.
While the burgers are cooking, add the coconut oil to the saucepan. Test the oil by placing one parsnip shoestring in the oil to ensure the oil bubbles. Add the parsnips to the oil and cook for 1 to 2 minutes until golden brown. When the parsnips finish cooking, place them on a paper towel−lined plate to drain.
Flip the burgers and cook for 2 to 3 minutes for medium-rare, or until desired doneness. Remove the burgers from grill and let rest for 5 to 7 minutes.
To assemble the burgers, place each on a bed of lettuce and top with sliced red onions, ¼ cup (60 mL) avocado mousse, and parsnip fries.
LEARN HOW TO DROP 20 POUNDS IN 40 DAYS WITH REAL FOOD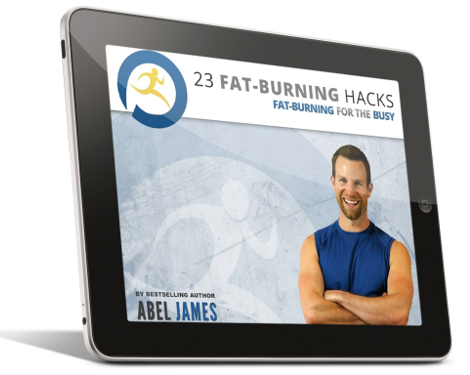 Discover how to drop fat with chocolate, bacon, and cheesecake. Plus: learn the 3 worst foods you should NEVER eat and the 7 best exercises for rapid fat loss. Click below to to claim your FREE gift ($17 value)!
INSTANT ACCESS