My guest this week, Dr. Joel Fuhrman, is a family physician, NYTimes best-selling author, and nutritional researcher with a focus on reversing disease naturally using nourishing foods. More importantly, Dr. Fuhrman is a former professional figure skater!
He was a guest on The Dr. Oz Show discussing his new book, The End of Dieting. When it comes to his food preference, he prefers to call himself a "nutritarian," which is a preference for foods that are high in micronutrients.
On today's Fat-Burning Man Show, Dr. Fuhrman will reveal:
The real goal of a healthy nutrition is longevity, not fitness;
How "paleo" and fad diets have it wrong (and what's good about it);
3 important truths about nutrition that is scientifically based;
How food preferences can taint our perception of what's healthy;
And so much more!
Enjoy the show, and please share it with your friends and family. Spread the word on Twitter, Facebook, Pinterest, or anywhere else you can.
Show Notes
Dr. Fuhrman was a former figure skater, competed in world championships.
Medical profession has gone in the wrong direction, it's insane.
Looking for pills and cures so we can continue to abuse our bodies.
Must learn the basic science of nutrition instead of falling for gimmicks.
Nutrition is so important, it permeates all layers of society.
Physicians are poorly educated or ill-informed in the world of nutrition.
Raising the level of education of people raises that of physicians, too.
People teach doctors: more people get well, more doctors are exposed.
Science changes as more evidence is made available, so too do doctors.
Doctors' egos get in the way and they hate admitting they're wrong.
Look at and review all the information first before making a decision.
The more information we get, the easier it is to motivate people.
Science needed to counter bad information out there like fad diets.
Most fad diets are based on "stories" and premises, not science.
When trying to prove that story, biases skew interpretation of science.
People's food preferences tend to bias their preference of diets, too.
Determine safety threshold rather than discounting entire food groups.
Primary objective is longevity, not athleticism only to die young.
Cavemen lived short lives, and ate whatever was available to them.
Today we can eat what's best, so we can survive until we're 100+.
People ask wrong questions that are too vague with too many variables.
Three important truths we can all agree with:

Eat more natural, unrefined plant foods, and less processed foods.
Increase micronutrients and breadth of nutrients our bodies need.
Reduce exposure to hormones that increase disease risk like cancer.

Eat a big salad every day with natural dressings (like nuts and seeds).
One food type linked to longevity is legumes, beans, and plant proteins.
Look at the evidence and not at the stories; and test the theory.
Refined grains are bad — the more refined they are, the worse they are.
But, there's nothing wrong with the moderate use of intact whole grains.
Whole, intact, real foods are better than fractionated "frankenfoods."
Nutritarian diet and reduction of animal protein extends lifespan.
Following the above, episodic fasting likely increases longevity.
Higher animal proteins raise hormone responses and reduce lifespan.
Being athletic, muscular, or ripped doesn't mean you'll live longer.
The difference between strength and stamina, and how it affects longevity.
Research into nutrition to help to reverse, not just prevent, disease.
Resources Discussed
PBS TV show, summer 2014, tentatively called "Never Diet Again"
LEARN HOW TO DROP 20 POUNDS IN 40 DAYS WITH REAL FOOD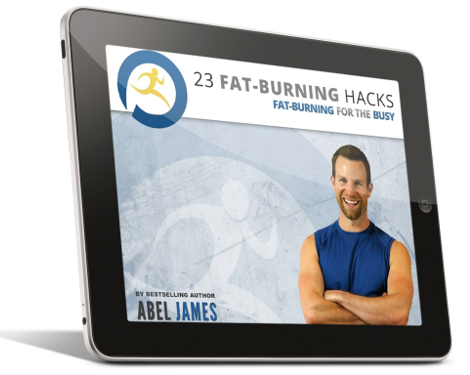 Discover how to drop fat with chocolate, bacon, and cheesecake. Plus: learn the 3 worst foods you should NEVER eat and the 7 best exercises for rapid fat loss. Click below to to claim your FREE gift ($17 value)!
INSTANT ACCESS