Today's guest on The Fat-Burning Man Show is Chris Masterjohn. A self-proclaimed "recovering vegan," Chris has a Ph.D. in Nutritional Science and is a frequent contributor to the Weston A. Price Foundation journal, Wise Traditions.
Chris is a sought-after nutrition expert and a seasoned researcher on the interactions between vitamins, essential fatty acids, and cholesterol.
If you ever wondered if you should eat more fat, this show is a must-listen!
On today's show, you will learn:
Why Hexane is in our food (and why you should avoid it);
How to manage inflammation instead of avoiding it;
Why you should avoid corn oil at all costs;
How to get all the nutrients you need to thrive;
And a lot more on fats, cholesterol, and vitamins.
Enjoy the show, and please share it with your friends and family.
Show Notes
Fat in our diet is important as it carries fat-soluble vitamins with it.
Fat assists in the absorption of fat-soluble nutrients from vegetables.
That's why it's important to add good fats to salads and vegetables.
Fats also help to make food delicious but also more satiating.
Favorite fats include butter and egg yolks, excellent for reproduction.
Animal fats are next, but it really depends on how animals are raised.
Natural state, free-range, grass-fed animals have more nutritious fats.
Avoid factory-farmed animal products and go for grass-fed ones instead.
Grain-fed and vegetable-oil-fed animals typically produce bad fats.
Tropic plant-based fats are coconut oil, cocoa butter, and red palm tree oil.
Non-tropic ones are olive oil, macadamia nut oil, peanut oil, and sesame oil.
Avoid chemically processed oils, like soybean, corn, canola, and cottonseed.
"Bad" oils have highly industrialized processes and solvents to extract them.
They are bleached, deodorized, and have high levels of hexane for extraction.
Hexane is toxic, and many soy-based foods found to contain hexane residue.
Cold-pressed oils are not perfect but better than solvent-based extraction.
Overconsumption is not good as it increases polyunsaturated fatty acids.
Corn oil is almost exclusively Omega-6, which makes you Omega-3 deficient.
The language of "pro-inflammatory vs. anti-inflammatory" is misleading.
Inflammation to a point is actually good (incites inflammation resolution).
EPA (high dose fish oil) is close to non-steroidal anti-inflammatories.
Interfering in the initiation of inflammation vs. resolution of it.
High doses can interfere with both the initiation and the resolution.
Anti-inflammatories (NSAIDs, Cox-inhibitors, etc) are therefore bad.
Similarly, any natural "anti-inflammatories" in high doses are bad, too.
It's better to give our bodies enough to regulate inflammation instead.
Use natural food sweeteners like raw honey or unrefined sugars.
Balance is key, such as simple, utilitarian foods with gourmet foods.
Everything in moderation is fine, including intermittent fasting.
Fasting can be stressful, but stress is not always a bad thing.
The point is to listen to your body and see how it responds to food.
Try to include some liberal sources of nutrient-dense foods.
Include organ meats, fish liver oils, and bones for soups and broths.
Cod liver oil is rich in vitamins A and D, and Omega fatty acids.
Used for helping joint-tissue disorders with autoimmune components.
Helped a variety of deficiencies that lead to blindness and rickets.
Also used as preventative in many illnesses including common cold.
Best source is unheated Cod liver oil, like Blue Ice and Corganic.
Vitamins A, D, and K are fat-soluble vitamins that work synergistically.
They help calcium and magnesium absorption, and regulate calcification.
These vitamins are important in child development and in old age.
Best derived from leafy green veggies, fermented products, and animal fats.
Recommended Resources
LEARN HOW TO DROP 20 POUNDS IN 40 DAYS WITH REAL FOOD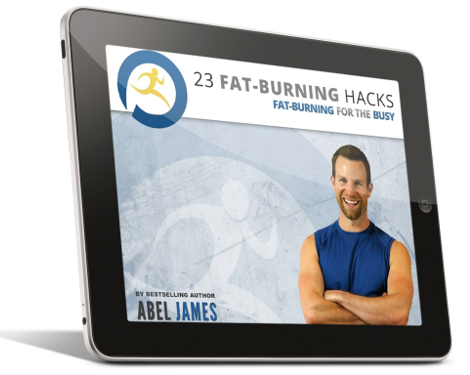 Discover how to drop fat with chocolate, bacon, and cheesecake. Plus: learn the 3 worst foods you should NEVER eat and the 7 best exercises for rapid fat loss. Click below to to claim your FREE gift ($17 value)!
INSTANT ACCESS