Today we're here with the best-selling author of Eat Stop Eat, intermittent fasting extraordinaire, and modern day Adonis, Mr. Brad Pilon.
You folks have been begging me to get him on the show for a while now, and I don't blame you. He's a totally cool dude. We talked for 2 hours. (Don't worry, the show is only an hour. But we could have talked for 6.)
Through appearing on National Television, speaking at National Scientific Conferences and his best-selling book Eat Stop Eat, Brad has definitely done his part to help millions of people become aware of the amazing health benefits of fasting.
Brad has a super cool story. After watching too many episodes of "The Incredible Hulk," he caught the muscle bug. By 14, he had a subscription to the American Journal of Clinical Nutrition and by 16 he was selling supplements to  bodybuilders at his local supplement shop. He went on to earn an honors degree in Applied Human Nutrition and eventually worked his way up to Research and Development Manager at a top supplement company.
He traveled all over the world, meeting with leading researchers in the field of muscle building and fat loss. Brad had meetings with Mr. Olympia champions, dinner with Arnold Schwarzenegger, and workouts with 400 pound strong men.
Then something surprising happened. "I discovered that a number of things I believed to be true were in fact false, AND I discovered that much of what I thought to be false was actually true." (Sound familiar?)
He dove back into academia and originally focused on proving that intermittent fasting was complete bunk. He found the opposite, promptly realigned his relationship with the universe, and became one of the most prominent figures in fasting research and is largely responsible for bringing IF to the public eye.
And if you're still worried that your muscles will shrivel up and die if you don't stuff protein down your gullet every three hours, here's what fasting 1-2 days a week looks like…
"In the first picture (taken 6 years ago) I LIVED body building. I had dieted for 4 long months before this picture was taken. I had followed the high protein lifestyle, I did cardio in the morning, weights at lunch and then cardio again after work. I took every single supplement I could get my hands on. And, it worked. The results were awesome and I was really happy with how I looked. But, I wasn't necessarily happy with the process.

The middle picture was taken three years ago. I was about 3 years into Eat Stop Eat. I was lean, I didn't have to do a harsh diet for 4 months to take the picture, I was still very happy with how I looked, but I was even happier with the process, since it was significantly easier.

The last picture was taken this past February. Nothing other than a spray tan, a quick shave of the chest and some water loading was needed for that pic. I'm now extremely happy with the process. I've even changed my body since the second picture. I'm increased the width of my shoulders while becoming a little less chesty (I took a LONG break from any sort of chest training). Eat Stop Eat has let me get rid of almost all of my Obsessive Compulsive Eating. I don't worry about macro-nutrient profiles, calorie cycling, food combining or any of that stuff.

So the big difference between these three pictures was the approach to getting lean. The second difference is the hair."
"Eat Stop Eat" is absolutely one of the best resources out there for those just getting started with fasting.
If you haven't already checked it out, "Eat Stop Eat" is a great read and I highly recommend it. For being such a smart and heady dude, Brad's writing style is accessible and entertaining. Another cool thing – since it's an eBook, it's an evolving document and is constantly updated with new findings and research. He's already updated it 5 times! Check out "Eat Stop Eat" and "How Much Protein?" below.
In the show, Brad and I chat about:
Why you don't need to abandon your social life and lead a miserable "fitness model lifestyle" to have a fitness model physique
Why it may be acceptable to break your fast if you just crashed your brand new car into the curb
Why you don't need a $400 supplement pack to "cleanse" your body
Why BCAAs may be overrated
How much protein to eat (or not eat) for optimal fat loss and muscle gain
How life is too short not to enjoy single malt scotch and cigars
And Brad answers listener questions about Bulletproof coffee, how many calories snap you out of "fasting mode," and how and when to exercise during a fast
Sweet. Here's the show.
Subscribe to my PODCAST on iTunes (and leave a review to spread the word)!
(Click the "View in iTunes" link and then click through to the "Subscribe" button.")
If you're curious about Intermittent Fasting, Check out Brad's book below.
LEARN HOW TO DROP 20 POUNDS IN 40 DAYS WITH REAL FOOD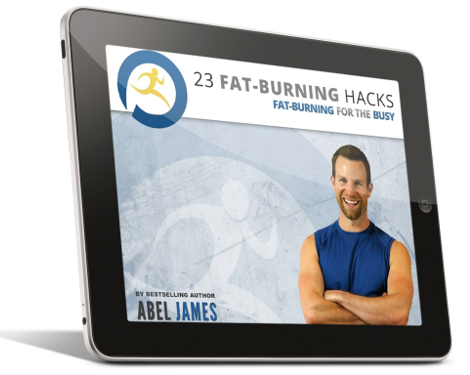 Discover how to drop fat with chocolate, bacon, and cheesecake. Plus: learn the 3 worst foods you should NEVER eat and the 7 best exercises for rapid fat loss. Click below to to claim your FREE gift ($17 value)!
INSTANT ACCESS
Podcast: Play in new window | Download
Subscribe: Apple Podcasts | Google Podcasts | Spotify | Android | Pandora | Stitcher | TuneIn | Deezer