It's not fall until you behold the arresting waft of pumpkin pie blasting from your kitchen oven.
Last night Alyson and I altered the old family favorite with a few primal tweaks. This pumpkin pie is delicious… and it's also gluten-free, grain-free, processed sugar-free, and primal-friendly.
Gluten-Free Neo-Paleo Pumpkin Pie With Coconut Crust Recipe
Prep time: 15 minutes
Cook time: 1 hour
Servings: 8
Crust Ingredients:
1/2 cup coconut flour
1/2 cup almond flour
3 tablespoons coconut oil
2 rounded tablespoons flaxmeal
1/2 cup whole goat milk (or organic, full-fat coconut milk)
1 tablespoon 100% maple syrup
1/2 tsp salt
Directions:
Mix ingredients in bowl until crumbly mixture forms. Coat pie pan with butter or coconut oil. Press dough into pie pan with fingers, distributing evenly.
Pie Ingredients:
1 can (15 oz.) organic canned 100% pumpkin
1 can (12 oz.) evaporated goat milk
2 eggs
1/2 teaspoon salt
1 teaspoon ground cinnamon
1 teaspoon pumpkin pie spice
1 tablespoon stevia
1/5 cup xylitol
1 tablespoon of blackstrap molasses
Directions:
1. Preheat oven to 425 degrees F.
2. Combine ingredients in large bowl and beat until even.
3. Pour into pie shell.
4. Wrap the edges of the pie with strips of foil to prevent the crust from burning, and bake for 15 minutes.
5. Reduce temperature to 350 degrees F.
6. Bake for an additional 40-50 minutes or until knife inserted near center comes out clean. Cool on wire rack for 2 hours.
7. Serve immediately or refrigerate. Do not freeze unless you want a lame pie.
Enjoy, folks. Let me know how it comes out for you.
LEARN HOW TO DROP 20 POUNDS IN 40 DAYS WITH REAL FOOD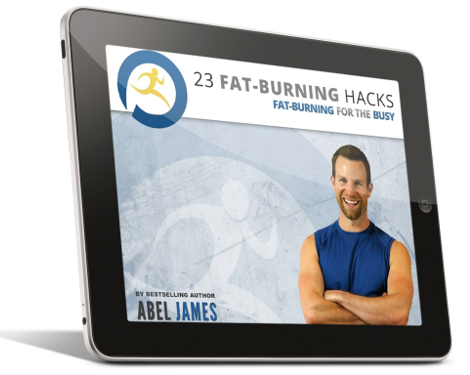 Discover how to drop fat with chocolate, bacon, and cheesecake. Plus: learn the 3 worst foods you should NEVER eat and the 7 best exercises for rapid fat loss. Click below to to claim your FREE gift ($17 value)!
INSTANT ACCESS