We've been cranking out the seasonal recipes lately, and here is a very worthy addition. There's nothing like cheesecake and this one does the trick – adding the special tweaks of pumpkin, chocolate, and being totally gluten and grain free.
You will impress your neighbors not only because it's a healthy, Neo-Paleo-friendly treat, but it's also damn good looking.
Pumpkin Cheesecake with Chocolate and Coconut Crust Recipe (Neo-Paleo, Gluten-Free, Grain-Free)
Crust Ingredients:
1/2 cup coconut flour
1/2 cup almond flour
3 tablespoons coconut oil
2 rounded tablespoons flaxmeal
1/2 cup whole goat milk
1 tablespoon 100% maple syrup
1/2 tsp salt
Directions:
Mix ingredients in bowl until crumbly mixture forms. Coat pie pan with butter or other natural non-stick oil. Push crust into pie pan with fingers, distributing evenly.
Filling
2 (11 oz.) logs of soft goat cheese
1 (15 oz.) can pureed pumpkin
3 eggs and 1 egg yolk
1/4 cup sour cream
1 cup xylitol
1 tsp. ground cinnamon
1/4 tsp. ground nutmeg
1/4 tsp. ground cloves
2 tbs. coconut flour
1 tsp. vanilla extract
2 oz. >70% cacao chocolate bar
Directions
Preheat oven to 350 degrees F.
Beat cream cheese until smooth, and add pumpkin puree, eggs, yolk, sour cream, sugar, and spices. Add flour and vanilla. Beat together until uniform.
Prepare crust in spring pan according to directions above. Pour filling mixture into crust and spread out evenly. Melt chocolate and spoon into batter one tablespoon at a time. Swirl chocolate in batter.
Place in oven for 1 hour. Remove from oven and let sit for 15 minutes to cool.
Cover and place in refrigerator for 4 hours.
Enjoy! Let us know what you think.
LEARN HOW TO DROP 20 POUNDS IN 40 DAYS WITH REAL FOOD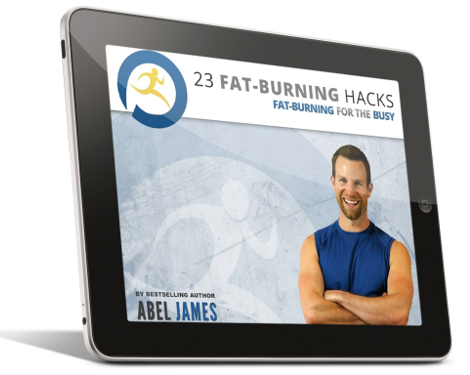 Discover how to drop fat with chocolate, bacon, and cheesecake. Plus: learn the 3 worst foods you should NEVER eat and the 7 best exercises for rapid fat loss. Click below to to claim your FREE gift ($17 value)!
INSTANT ACCESS